Get Auto Repairs in Henderson, Nevada From Our Mobile Mechanics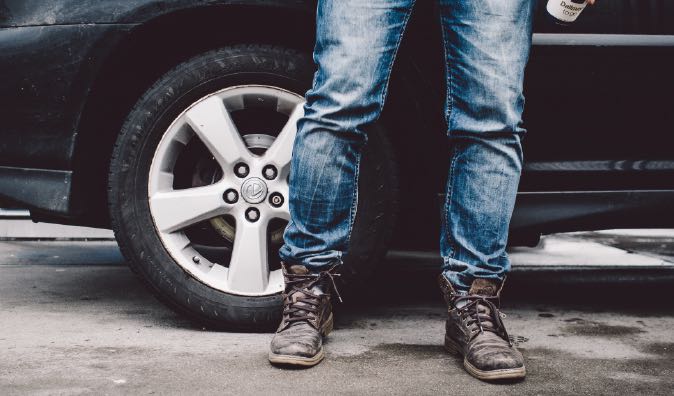 Top Mobile Mechanics in Henderson, Nevada
The professional mobile mechanics here at Wrench are ready to provide services in Henderson, NV and the surrounding areas of Las Vegas Valley. When you book a Wrench mobile mechanic, you can avoid the frustration of bringing your vehicle into a shop and waiting for your car to be repaired. After carefully assessing your car repair needs, Wrench will give you a competitive auto repair quote and provide you with high quality auto repair right in your driveway. We provide repairs and ongoing maintenance and supply you with the information you need to keep your vehicle in top condition. Wrench mobile mechanics can repair or service any vehicle in Henderson, NV and surrounding areas, no matter the make or model. Once we service your car, you will be able to drive with confidence knowing your vehicle is safe and reliable.
Why Choose a Mobile Mechanic?
Wrench mobile mechanics are highly skilled at what they do. They bring their expertise right to your doorstep. Gone are the days when you have to schedule an appointment to bring your car into a shop for repair or regular maintenance. Wrench mobile mechanics have all the equipment they need to perform most repairs on site, wherever your car is parked. As a Wrench customer, you won't have to deal with the expense and aggravation of calling a tow truck in the event of an unexpected breakdown. Call Wrench instead so our mobile mechanics can get your car up and running again.
What to Expect From a Service Appointment
Here at Wrench, we specialize in providing customized services to our customers. When you call us we will ask you for information about your car, including the problem you are having. We will then provide you with an auto repair quote. If you don't know what is wrong with your car, we will schedule an appointment for our mobile mechanics to come to your location and perform diagnostics to determine what your car needs. No matter the problem, we will come to you. You can relax and let us take care of the problem. Our mobile mechanics are expertly trained and will work quickly to have your car running again.
If you live in Henderson, NV or surrounding areas in Las Vegas Valley, you can depend on Wrench and our professional mobile mechanics to service your vehicle needs. We offer a broad range of services including maintenance and repair of your car's heating and cooling system, engine, transmission, brakes, electronics and other services. No matter how big or small the problem, we will be there to help you. We will provide the professional and reliable service that you expect and deserve. Your vehicle is an important part of your life, and you need to feel confident that it will get you safely where you need to be. Call Wrench today so that we may come to you and perform routine maintenance on your car. You will see how easy and convenient car repair and maintenance can be. You will be glad you called.
Wrench Comes to Your Neighborhood
---
---
---
Auto Repairs for Popular Vehicles