Get Auto Repairs in Hendersonville, Tennessee From Our Mobile Mechanics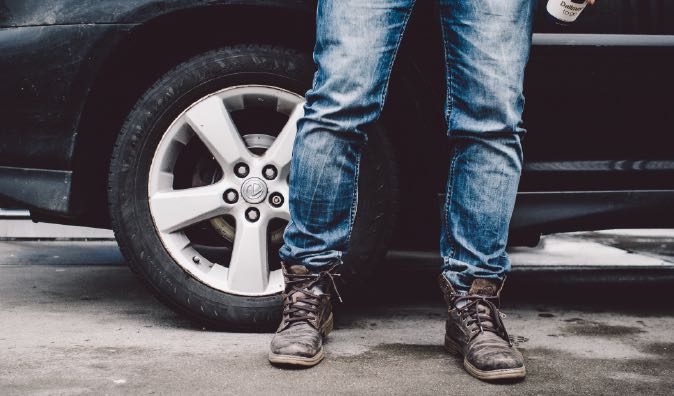 Top Mobile Mechanics in Hendersonville, TN
If you are searching for a more convenient way to get your car repaired or maintained in Hendersonville, Tennessee, or elsewhere in Sumner County, then you need to book an appointment with Wrench's certified mobile mechanics today! We have a large team of automotive professionals in the Nashville metro area that will bring the auto repair shop to your location. With Wrench, you will be able to drop the shop and experience the future of auto care. Once you try out our convenient auto repair services, you won't want to go back to a traditional auto repair shop in Hendersonville, Tennessee ever again. Book an appointment with our mobile mechanics in the Nashville area today!
Why Choose a Mobile Mechanic in Hendersonville, TN
Mobile mechanics are the future of the automotive industry. They allow you to spend your time, money, and energy on the things that matter to you by delivering their services to your preferred location in Hendersonville, Tennessee. Our mobile mechanics are highly trained and have the skills and knowledge to complete a variety of auto repair services in the most convenient way possible. By booking an appointment with Wrench, you will be getting the same high-quality auto repair and maintenance services you would expect from a traditional repair shop, but we will do everything in our power to make the experience as smooth and simple as possible. Essentially, we are the Uber or Doordash of the auto repair industry. This means you won't have to waste hours and hours of your time in the freezing auto repair shop waiting room or go through the hassle of figuring out how you are going to get your car to the shop. We bring the shop to you!
How to Schedule an Appointment with Wrench
To book an appointment with one of our mobile mechanics in Hendersonville, Tennessee, go to our website and log into your existing account or create a new account. You can also book an appointment using our mobile app. Creating an account with us will allow us to save your vehicle's information, making the booking process in the future easier. The first thing we will need to know is the year, make, and model of your vehicle that needs an auto repair or maintenance service. Here at Wrench, we offer convenient services for all makes and models, we just want to come fully prepared to your appointment and send a mobile mechanic that has experience with your vehicle. It doesn't matter to us if you have a Ford, Honda, or Mazda, we service them all! Then we will need to know which services your vehicle needs. If you are looking for a maintenance appointment, this should be very easy. Just request an oil change, tire rotation, or any other service you need and we will use that information to provide you with an honest auto repair quote. If your car is experiencing problems and you are unsure which service is right for you, request a diagnostic appointment and our technicians will figure out what is wrong and work with you to determine the best course of action. Finally, you will be able to pick a date, time, and location in Hendersonville, Tennessee for your appointment.
What to Expect From a Service Appointment
Your service appointment in Hendersonville, Tennessee will be super simple. You will need to meet our mobile mechanic by your vehicle at the start of the service so they can give you a brief rundown of the services and get your car keys. Then you will be free to leave and spend your time in the nearby Hendersonville, Tennessee area. During the appointment, our mobile mechanic will thoroughly inspect your vehicle and perform the requested services. We will be sure to keep you in the loop throughout your appointment so you know exactly what is going on. As soon as we are finished servicing your vehicle, we will let you know so you can get back to your car and go on with the rest of your day. Book an appointment with Wrench's mobile mechanics in Hendersonville, Tennessee and you will become a forever customer just like our other customers all over the country!
---
---
---
Auto Repairs for Popular Vehicles