Get Auto Repairs in Highland Hills, Ohio From Our Mobile Mechanics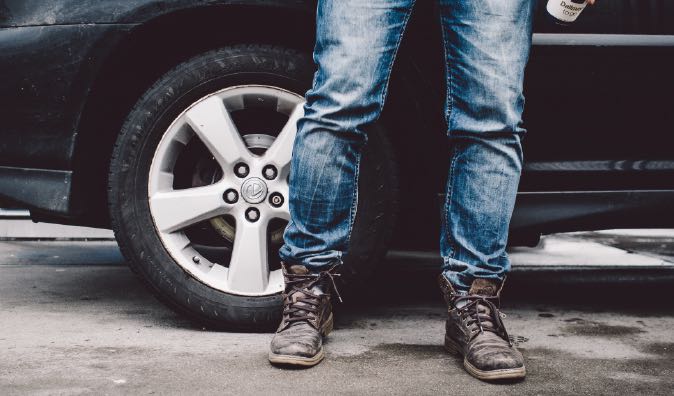 Top Mobile Mechanics in Highland Hills, OH
Book an appointment with Wrench's qualified mobile mechanics in Highland Hills, Ohio, or elsewhere in the greater Cuyahoga County area by logging onto our website or app and you will be able to receive the most convenient auto repair services possible! Our mobile mechanics in Highland Hills are able to bring everything in a traditional auto repair shop right to your home, office, or any other preferred location. By getting your car serviced and maintained in a more convenient location, you will be saving yourself time, money, and stress! Whether you are stuck on the side of the road or are planning ahead to check two items off your to-do list, Wrench's mobile mechanics in Highland Hills, Ohio, are here for you! Book your appointment with us today and we will look forward to servicing your vehicle very soon.
Why Choose a Mobile Mechanic in Highland Hills, OH
The benefits you will receive from hiring a mobile mechanic rather than visiting a traditional shop in Highland Hills, Ohio, are endless! If you get stuck with a broken-down vehicle, you won't have to hire a tow truck and pay those unnecessary fees because Wrench can bring the shop to you, cutting out the middle man in this situation. In a traditional shop, you may have to leave your car which requires you to coordinate rides with friends and family or deal with the hassle of a rental car. If you use our mobile mechanics to satisfy your auto repair needs, your car will be up and running again in a shorter amount of time. We schedule our mobile mechanics in the most efficient way so that all of our customers will be able to enjoy their vehicles again as soon as possible. Rather than piling up a bunch of cars in a shop, we bring the shop right to you. While our skilled mobile mechanics are servicing your car at your preferred location in Highland Hills, Ohio, you will be able to spend your time however you please. This will allow you to use your time more efficiently. Feel free to spend your time working in your office or finishing up some chores in your home. No matter what you choose to do with your time, your car will be back on the streets of Highland Hills in no time.
How to Schedule an Appointment with Wrench
To book your appointment with our mobile mechanics at Wrench, all you need to do is visit our website or download our app. You will have the option to sign in to an account or create a new one and we highly recommend creating an account with us if this is your first time. We will be able to save the information about your vehicle so the booking process will be faster in the future and we log your services so we can give you recommendations on when to receive future maintenance services. Either way, if this is your first time booking an appointment with our Highland Hills mobile mechanics, you will need to provide some basic information about your vehicle such as the year, make, and model as well as a variety of other things. Then you will let us know which services your vehicle will be needing. If you aren't sure, you can select a diagnostic appointment in which our mobile mechanics will come to your location in Highland Hills, Ohio, and inspect your vehicle. Once we have all the information we need, we will provide you with a fair and transparent auto repair quote. Then you will be able to schedule your appointment with a date, time, and address in Highland Hills, Ohio that works best for your daily routine!
What to Expect From a Service Appointment
At Wrench, we work hard to ensure that all of our service appointments are stress-free for our customers. The only thing you will need to do is meet our mobile mechanic at your preferred location in Highland Hills so we can get the keys to your car. Our mobile mechanic will immediately get to work on whichever auto repair or maintenance service you requested and you will be free to do whatever you need to do. Some of our customers like to stick around and talk to our mobile mechanic about their vehicle. If this interests you, feel free to ask our mobile mechanic for advice on auto repair services! Other customers prefer to spend their time more efficiently whether that means working in their office or relaxing in their own home. All we ask is that you stay near your service site in Highland Hills, Ohio, so our mobile mechanic can return your car keys as soon as they finish the service. If you choose to leave, you won't need to worry about your car because we will keep you in the loop throughout the entire process. You will be the first person to know when the service is done and we will clean up the area and return your car keys. It's that easy! Book an appointment with our mobile mechanics in Highland Hills, Ohio, as soon as possible and we will get your car back on the road in no time!
---
---
---
Auto Repairs for Popular Vehicles