Get Auto Repairs in Hill East, Washington, DC From Our Mobile Mechanics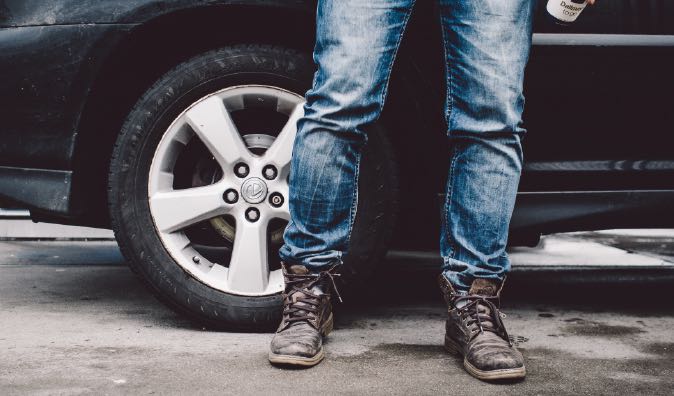 Top Mobile Mechanics in Hill East, DC
Wrench's mobile mechanics are servicing the small neighborhood of Hill East in Washington DC by bringing the auto repair shop to almost any convenient location for our customers. If you are dealing with automotive issues, whether it has to do with your tires, engine, brakes, or another system, our mobile mechanics are trained to handle it all. With Hill East being a small neighborhood in the larger Capitol Hill in Washington DC, there are many places for our mobile mechanics to deliver their services. Book an appointment with us and request our services at your home, office, or any other convenient location. We look forward to servicing your vehicle very soon!
Why Choose a Mobile Mechanic in Hill East, DC
No matter what your daily routine looks like, a mobile mechanic will surely benefit you in multiple ways. By booking an appointment with Wrench's mobile mechanics in Hill East, Washington DC, we will save you time, money, and stress. Since our high-quality auto repair and maintenance services are mobile, you will be able to choose any location that is most convenient for you. If you are a stay-at-home parent, your driveway would make a great service site. Or maybe you are a full-time worker in which case your office parking lot would make a good service site. Whatever is the most convenient option for you is what our mobile mechanics will do. It is our top priority to transform your thoughts regarding auto repair experiences because, at Wrench, we believe that auto repair experiences can be easy and enjoyable! If you'd like to book an appointment with one of our mobile mechanics in Hill East, Washington DC, all you need to do is visit our website or log in to our app to get the booking process started!
How to Schedule an Appointment with Wrench
Luckily for you, booking an appointment with our Hill East, Washington DC is very simple. If you have an account with us already, you will be able to log in and quickly book an appointment. If you don't have an account with us already, we recommend creating one as it will allow us to save your information regarding your vehicles, making the booking process quicker in the future. However, you may also book an appointment as a guest. If you do this, we will need to gather all the information you have on your vehicle. Then we will need to know what is wrong with your vehicle. At Wrench, we offer hundreds of services, so you will have a wide selection to choose from. If you are unsure about what is wrong with your vehicle, then you may book a diagnostic appointment. Once we know what services we will be providing, we will calculate our honest and accurate auto repair quote. Our transparency with our customers is very important to us as we strive to build a relationship that allows our customers to book more appointments with us in the future. Then you will choose a date, time, and address in Hill East, Washington DC, or elsewhere in the surrounding area. We will send you a confirmation message and you will be able to sit back and relax with the peace of mind knowing that Wrench has got your back.
What to Expect From a Service Appointment
All of our customers in Washington DC and around the country rave about our mobile mechanic services on social media, and soon you will understand why! Our mobile mechanics will arrive at your chosen location in a timely manner, careful not to waste any of your precious time or cause you any additional stress. At that point, you will give your car keys to our mobile mechanic, or you may leave them under a doormat or in another sorcerer area as long as our mobile mechanic will be able to find them. Once our mechanic has your keys, they will get right to work on your requested services. If you wish, you may also spend your time with our mobile mechanic. You could chat, ask questions, and become a little more involved in the service. However, we will not require you to do anything. The beauty of our mobile mechanic services in Hill East, Washington DC is that you, as our customer, will be able to choose exactly how you want it to go. When our mobile mechanic is finished, they will let you know and be on their way. Book an appointment with Wrench today!
---
---
---
Auto Repairs for Popular Vehicles