Get Auto Repairs in Hillsboro, Oregon From Our Mobile Mechanics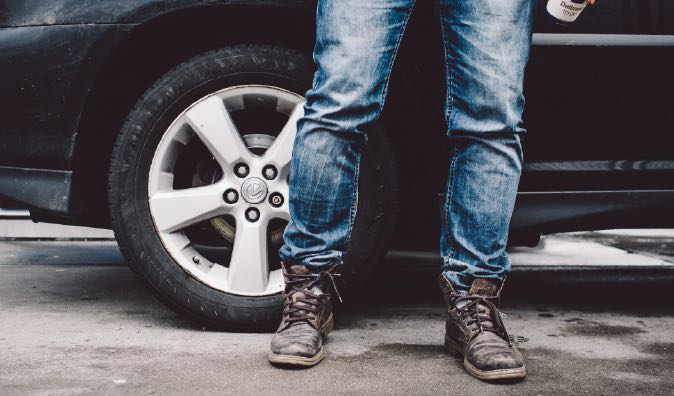 Top Mobile Mechanics in Hillsboro Oregon
Wrench's mobile mechanics serve Hillsboro, OR and the greater Washington County area with their personalized services delivered at your home or office. We offer auto repair at your convenience, beginning with an auto repair quote that is based on our experience with your specific make and model car. Car repair with Wrench is easy: getting your auto repair quote or maintenance service estimate for any make and model is straightforward, and it's available online. Let us know where you live or work in Hillsboro or Washington County, and book mobile mechanic services to be performed while you live your life. With your expertly repaired and maintained car, take a scenic drive to nearby World of Speed USA, car and motorsport central in the Hillsboro area, featuring exotic cars, racing simulators, and other museum exhibits perfect for anyone who loves cars.
Why Choose a Mobile Mechanic
Our Wrench mobile mechanics are ready to take care of your car repair and maintenance needs on location at your home or office. It's no longer a complicated affair. They perform most services without the need for you to wait in an uncomfortable space or drop the car off and get a rental or taxi. They are also not limited by available repair bays and shop equipment: each mechanic uses space convenient to you to get the work done. Your location in Washington County or our other service areas works fine for us. You can get the process started and handle estimates and scheduling online, at your convenience, night or day. With a Wrench mobile mechanic at your service, auto repair doesn't have to be a big production.
What to Expect from a Service Appointment
Count on Wrench services to be straightforward and convenient. Let us know what repairs or maintenance you need, or request a diagnostic visit. We will use our knowledge and experience to provide a repair estimate that is fair and accurate. Our mechanics can diagnose your car problems without towing your vehicle to the shop from your home or office, saving you time and money. We will provide an estimate based on the mechanic's diagnosis for you to approve, and then your mobile mechanic can get to work. While our mechanic takes care of your car, you are free to do whatever you like until it comes time to say, "Well done!"
Wrench Maintenance and Auto Repair Services
In Hillsboro and throughout Washington County, Wrench is fixing and maintaining vehicles at their owners' convenience, saving them time and money. Even do-it-yourselfers can choose to do the jobs they enjoy, and leave the rest to Wrench mechanics. Our Wrench mechanics handle repairs and maintenance of your cooling system, drivetrain, brakes, electrical systems, and so much more with expert skill. We make car repair in Hillsboro, OR simple and convenient while you take care of business or relax at home. Contact us by phone or web to get your repair and maintenance needs taken care of, especially those you haven't had time to get around to until now.
Wrench Comes to Your Neighborhood
---
---
---
Auto Repairs for Popular Vehicles