Get Auto Repairs in Hoffman Estates, Illinois From Our Mobile Mechanics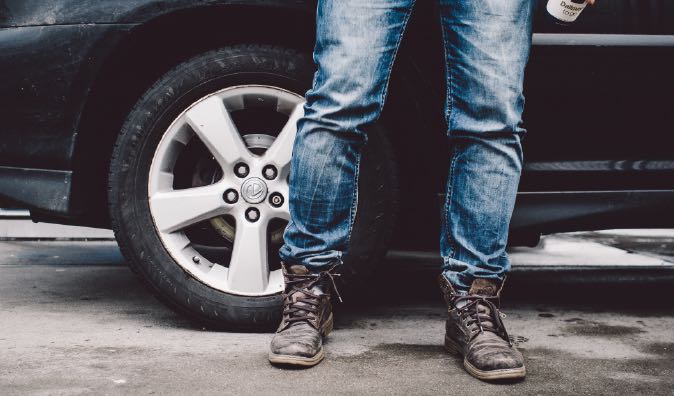 Top Mobile Mechanics in Hoffman Estates, IL
Mobile mechanics are the best option for people with busy lives by being the most time efficient option for auto repairs in Hoffman Estates, Illinois and surrounding Cook and Kane counties. If we show up to your office, you can go inside and get work done while we service your car or truck. Or if we come to your own house, you can go inside and watch a movie or finish up some chores while we get your vehicle up and running again. There will be no need to go through the hassle of hiring a tow truck to get your broken-down car and then paying those unnecessary fees because we will bring the shop to you. At Wrench, we only hire the best mobile mechanics so we can ensure that our customers will be receiving the best quality service. Our hiring process is long and requires multiple background checks. Each mechanic has plenty of experience and will be prepared to handle any situation that may arise. To book an appointment with one of our local mobile mechanics, you can contact us via phone call or fill out the short survey on our website.
Why Choose a Mobile Mechanic
You can't leave your auto worries behind unless you know you have a healthy vehicle. A vehicle battery has a important functions, like storing energy and providing power to the starter, ignition system, fuel system and pretty much every other electrical component during start-up. Plus, it provides power to all the electronic components when your vehicle isn't running. Regular vehicle battery maintenance or an auto battery replacement from Wrench's mobile mechanics will help prolong your vehicle battery life, keeping all these components clicking, blinking, honking and shining even in the harshest weather.
How to Schedule an Appointment with Wrench
When you call us, we will need to know what's wrong with your vehicle. We will use this information to determine the parts and services you will need so we can calculate your quote. If you don't know what's wrong, we offer diagnostic services. For that we would send a mechanic to take a look at your car. After you have received our auto repair quote, you will choose when and where you want the service to occur. We will take your request and match you up with one of our expert mobile mechanics to serve you the earliest.
What to Expect From a Service Appointment
For the appointment, all you need to do is give the keys to your car to our mechanic. At that point you will be able to stay with them and as questions or you can leave and spend your time more wisely. If you choose to leave, your car will be in great hands. We treat our customers cars how we would treat our own. When your car's ready to hit the road again, we will send you a text. Then our mechanic will clean up the area and return the keys to your car. Let us show you how convenient auto repairs can really be and book an appointment with us today!
---
---
---
Auto Repairs for Popular Vehicles