Get Auto Repairs in Hollywood, California From Our Mobile Mechanics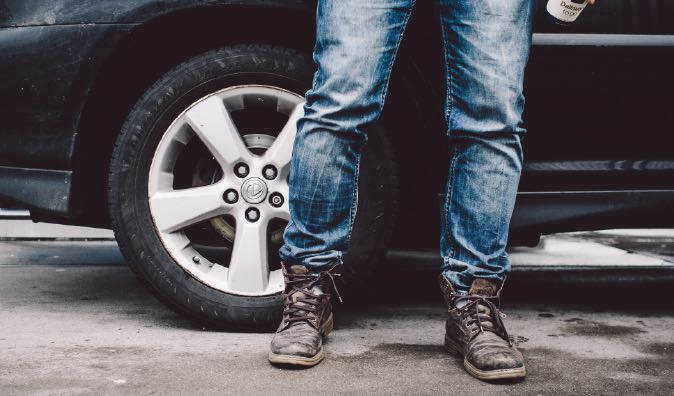 Top Mobile Mechanics in Hollywood, CA
Wrench mobile mechanic proudly serves Hollywood, California. We understand that getting your car fixed can be overwhelming in Los Angeles. Let us help you choose from our large selection of auto services. We feature services that fit your needs and budget from top quality brands. We pride ourselves on being your number one choice for any auto repair. With us, you will be able to drop the shop because we will bring the shop to you. If you would prefer to have us meet you at your office, we can service your car while you continue getting work done. Let us earn your business. Schedule an appointment with us today.
Why Choose a Mobile Mechanic
The future of auto repair and maintenance service is at Wrench. For the auto repair industry, mobile mechanics are a huge step forward. Not only can you get your pizzas delivered, but your auto repairs can be done right in your own driveway. This adds a whole new level of convenience that our customers love. Mobile mechanics will save you time, money, and stress since you won't have to go through the hassle of hiring a tow truck or paying any of those unnecessary fees. While we service your car, you can spend your time doing whatever it is that you want. If you want to stay and watch our mechanics so you know exactly what's going on, you can do that. Or if you would prefer to get some work done or relax, that works too. At Wrench, we carefully select each mechanic in our intensive hiring process. We make sure that each mechanic is certified and reliable so we can ensure that our customers will be receiving the highest quality services. Give us a call or fill out our online form so we can match you up with one of our experienced mobile mechanics and get you back on the road before you know it.
How to Schedule an Appointment with Wrench
When you contact us to schedule a service appointment, be prepared to tell us what is wrong with your car or truck. If you don't know, we will be able to set up a diagnostic visit. For that, we will send a mechanic out to you so they can take a look at your vehicle and identify the issue. Once we know what is wrong, we will calculate your quote based on the parts and services you will be needing. After you have received our quote, you will get to pick a time and place for your service. At that point, we will match you up with a qualified mechanic in your area. They will show up to your location on-time and fully prepared. All you will need to do is give the keys to your car to our mechanic so they can begin their work, then you will be able to do whatever you want with your time. If you choose to leave and spend your time elsewhere, you can rest assured that our mechanic will treat your car with the same respect as they would with their own. We will let you know when the service is over in a text message. At that point, our mechanic will return your keys and make sure the area is all clean. When you return to your car, it will be ready to take you out on your next excursion, so book an appointment with us today!
What to Expect From a Service Appointment
When our mechanic arrives to your location, all they will need is for you to give them the keys to your vehicle so they can begin their work. After that, you can stay or leave. If you wish to leave, you can do so knowing that your vehicle will be in very good hands because we treat our customers care with great care and respect. You will receive a text message from us when our mechanic finishes the service. At that point, out mechanic will have cleaned the area and will be returning your keys. Then your car will be ready to fly down the freeway in California and you will be cruising with confidence once again.
---
---
---
Auto Repairs for Popular Vehicles