Get Auto Repairs in Hollywood, Florida From Our Mobile Mechanics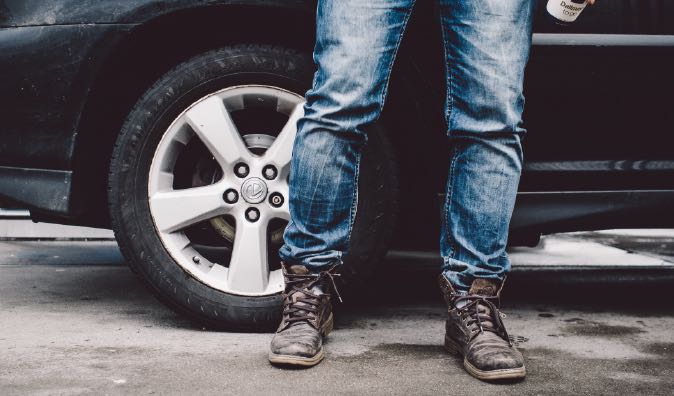 Top Mobile Mechanics in Hollywood, FL
Life can be crazy, but auto repair estimates from Wrench can be very simple and straightforward. When you choose our mobile mechanic, a top-quality professional will come to you and work in your home or office, freeing you from the hassle of scheduling an appointment with a garage for your auto repair. Wrench gets rid of the guesswork by sending you a mobile mechanic and providing you with auto repair estimates when you need them. And honestly, we know your car better than you do! We're a team of auto enthusiasts, just like you! Our dedicated technicians take pride in putting you back on the road in Hollywood, Florida. Drivers throughout the Broward County have learned to trust Wrench's mobile mechanic repair and maintenance services. We got you covered, from bumper-to-bumper–engine repairs, cooling system repairs, A/C repairs, transmission services, brake repairs, suspension and steering repair, exhaust system repairs, and much more.
Why Choose a Mobile Mechanic
Pay attention to your car's warning signs and let us have a look as soon as possible! Finding out the truth about your car's condition is the most important part of the repair process. We use state-of-the-art tools and technology to provide an accurate diagnosis for your car and truck. Avoid costly car services and unexpected breakdowns by trusting your vehicle to the experts. The reason you don't see many cars on the side of the road is not only because of its expert manufacturing, but also because of the qualified car service techs.
How to Schedule an Appointment with Wrench
Whether you live in Hollywood or somewhere else in the greater Broward County, Wrench can help you keep your vehicle in good shape. We perform brake repairs, transmission work, heating and cooling repairs, and many other services. So, if you need new brake lights or your AC isn't working right, give us a call today. We'll fix the issue without breaking the bank. When you're ready to schedule an appointment with a Wrench mobile mechanic, give us a call. You can also email us at hello@getwrench.com or schedule an appointment online at getwrench.com.
What to Expect From a Service Appointment
Today's the day to put your car on a path to peak performance. We know exactly how your car is supposed to sound and perform. We consider your car's age, your driving habits, and the manufacturer's recommendations. Our car maintenance services will keep you two laps ahead of any costly repair need or unexpected breakdown. Even with a consistent service plan, normal road travel can still lead to a repair need. Call Wrench for the repair solution that provides quick, complete, and accurate auto repairs.
---
---
---
Auto Repairs for Popular Vehicles