Get Auto Repairs in Hoover, Alabama From Our Mobile Mechanics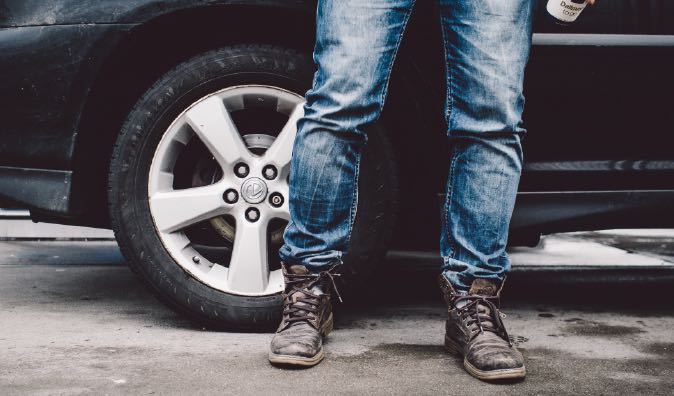 Top Mobile Mechanics in Hoover, AL
The highly skilled mobile mechanics at Wrench are able to service your car or truck wherever you find the most convenient from your office to your home in Hoover, Alabama. Our mobile mechanics are the most time efficient option for your auto repair. While we service your vehicle, you can continue working or even just relax on your time off in Jefferson and Shelby counties. If you give us a call today, we will be able to give you our affordable and transparent auto repair quote. This way you won't need to worry about any hidden fees and you will know exactly what you'll be paying. So pick up your phone and schedule an appointment with one of our mobile mechanics so you can get back on the road in your car as quick and safe as possible.
Why Choose a Mobile Mechanic
Wrench mobile mechanic have a wide array of diagnostic equipment and specialty tools including the full factory diagnostic computer that allows us to scan any on-board system and download any module including ignition keys. Our staff is up to date with modern technologies to ensure we are ready to service and maintain your brand new vehicle for years to come. Book your convenient auto repair appointment in Hoover, Alabama with Wrench today!
How to Schedule an Appointment with Wrench
When you give us a call to book an appointment for your vehicle, we will need to know a little information before we can provide an accurate quote. You should be prepared to tell us what is wrong with your car. However, if you don't know, don't worry because we can set up a diagnostic visit. For that, we will send a mechanic to take a look and they will identify the issue. Once we have that information, we will calculate your auto repair quote. Then you will be able to choose a date and location for your service. We will match you up with a highly qualified mobile mechanic in Alabama. Our mechanic will show up for the service on-time and completely prepared to handle any situation. Please don't forget to share your service experience with us. We strive to make every service even better than the last for our returning customers!
What to Expect From a Service Appointment
Our easy-to-talk-to auto advisors will explain any suggested maintenance or repairs. They won't take any actions unless you approve them first. Our certified auto technicians are looking out for your vehicle and your budget – they will never surprise you with any out-of-the-blue car repair. Our experienced mechanics will always thoroughly inspect your car and advise you on the health of your vehicle so that you can make the most informed decisions when it comes to maintenance and repair services.
Wrench Comes to Your Neighborhood
---
---
---
Auto Repairs for Popular Vehicles