Get Auto Repairs in Hutchins, Texas From Our Mobile Mechanics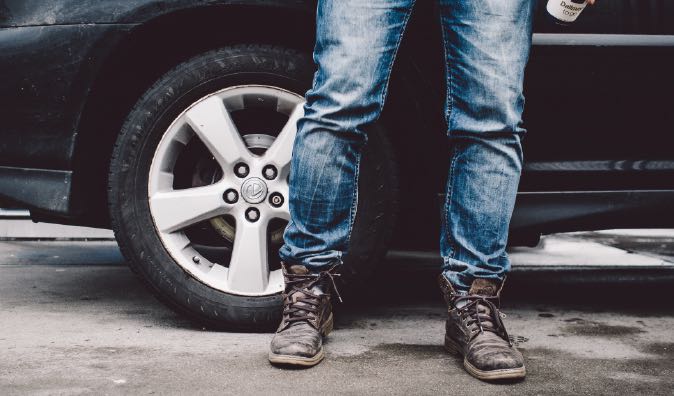 Top Mobile Mechanics in Hutchins, TX
In need of an auto repair in Hutchins, Texas or anywhere in Dallas county? Don't worry because Wrench's mobile mechanics got you covered. Get your vehicle repair from the comfort of your own home. When you book an appointment with one of our skilled mobile mechanics, you get to choose the date and location. We want to introduce convenience to the auto repair industry so we will come wherever you want, whether that be your home or work. We will give you a fair auto repair quote with absolutely no hidden fees. Never miss a trip to downtown Dallas by waiting in the auto shop because we bring the shop to you.
Why Choose a Mobile Mechanic
Mobile mechanics create a stress-free experience in auto repairs by eliminating the need to get a tow truck to get your broken-down vehicle to the shop or having to reschedule your entire day due to an unplanned engine issue. At Wrench, our mechanics are extremely experienced and have made it through the intense hiring process with background checks. We hire the best mechanics to ensure the best experience for our customers. The mobile mechanics at Wrench are able to perform a large range of services from engine tune-ups to brake repairs on many types of vehicles including pickup trucks.
How to Schedule an Appointment with Wrench
Set up an appointment with one of our mobile mechanics today. Just give us a call or fill out the online form we have. It only takes a few minutes. We just need to know some information about your vehicle such as the year, make, and model. Then you will describe the issue with your vehicle. If you are not sure, we can send someone out to take a look and report back to us. With this information, we will give you an affordable auto repair quote. We include the prices of the parts and services in your quote so you know exactly what you will be paying. The you will get to pick a time and location for your appointment and we will match you with one of our mobile mechanics in the Hutchins area.
What to Expect From a Service Appointment
The appointment will be completely painless for you. All we ask is for you to give your keys to our mechanic. They will take good care of your car so you are free to leave and spend your time more efficiently. Our mechanics will have all of the knowledge and tools in order to handle any situation so you can be confident that your vehicle will be repaired and back to its optimal condition very soon. When our mechanic has finished the service, they will let you know and clean up the area so it appears as if they were never there. So hire a Wrench mobile mechanic today and your car will be back on the road before you know it.
---
---
---
Auto Repairs for Popular Vehicles