Get Auto Repairs in Idaho Falls, Idaho From Our Mobile Mechanics
Coming Soon To Idaho Falls, Idaho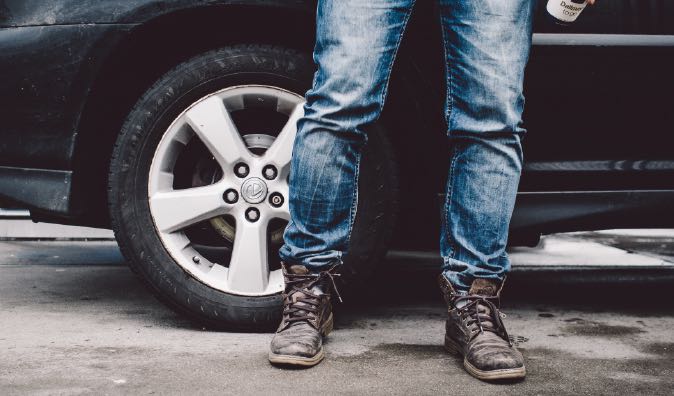 Top Mobile Mechanics in Idaho Falls, ID
If you are in need of an extremely convenient auto repair service in Idaho Falls, Idaho or throughout Bonneville County, then you should consider hiring one of Wrench's skilled mobile mechanics. We will deliver our high quality reparative services to you, no matter where you find yourself in need of our help. To get an appointment with one of our mobile mechanics, you can give us a call and answer a couple questions from our friendly team or you can complete the survey on our website. At that point, we will be able to give you our affordable auto repair quote that is completely transparent and has no hidden fees at all. We will stand by our quote so you know what you get is what you'll end up paying. So stop waiting and give us a quick call today so you can get back to your favorite excursions at ARTitorium on Broadway with your family.
Why Choose a Mobile Mechanic
We strive to perform the best possible work at fair prices, attempt to meet our customers' time restraints and deadlines, and always stand behind our work. We will use our extensive knowledge of various cars and trucks to act in a consultative role to help you make the best decisions based upon your needs and your budget. At Wrench Mobile mechanic you will always be treated fairly, honestly and with respect.
How to Schedule an Appointment with Wrench
You can get an appointment with Wrench by filling out the questions on our website or by giving us a quick call. Either way, we will ask for the year, make, and model of your vehicle so we know what we're working with. Then we will ask what problems you are experiencing. If you don't know exactly what's wrong, don't worry because we can perform a diagnostic consultation. Our mobile mechanic would come to you and identify the issue so we can find an effective way to fix it. With the knowledge of which parts and services you'll be needing, we will create your auto repair quote. Then you will let us know a time and place that works best for you. With that information, we will match you up with one of our fantastic mobile mechanics and they will arrive on-time and completely prepared to get you back on the road.
What to Expect From a Service Appointment
Quality auto service is the key to your vehicle's longevity and peak performance. You need a mechanic you can trust, who is dedicated to maintaining your vehicle's enhanced performance. We understand that life on the road can be rough on your vehicle's engine and components. Even if your vehicle has a simple commute and consistent driving routine, your personal habits, rough terrains, and the age of your vehicle will require special attention. From bumper-to-bumper we got you covered! As soon as you notice any malfunction with your brakes, engine, transmission, A/C, steering and suspension, and much more, call us first! Save yourself some time and money by trusting Wrench mobile mechanic services.
---
---
---
Auto Repairs for Popular Vehicles