Get Auto Repairs in Imperial Beach, California From Our Mobile Mechanics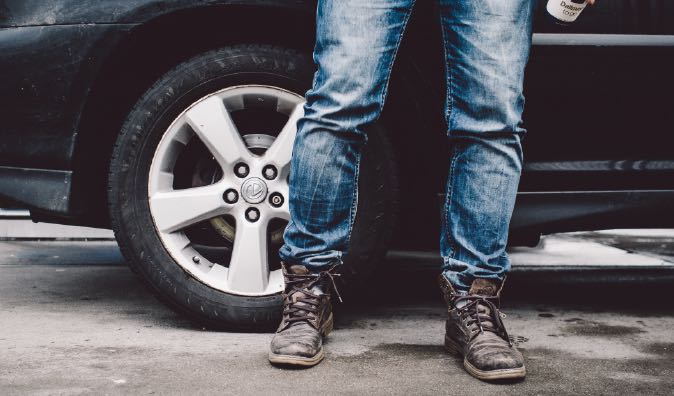 Top mobile mechanics in Imperial Beach, California
Let's face it — Going to the garage for car repairs in Imperial Beach, CA in San Diego County is a hassle without a mobile mechanic. You either have to take time off from work, or drop the car off early and bum a ride from someone else. Then there's the time waiting for the vehicle to be repaired, reading old, outdated magazines. Who has time for all that? If only you could get an auto repair quote and book a mobile mechanic to come to you for auto repairs.
Now you can.
Wrench mobile mechanics want to take the hassle out of routine auto repairs. Don't take your car to the mechanic — Let the mechanic come to you. Our well-trained mechanics can provide a variety of routine maintenance and repairs, with the convenience of coming to your own home, so you can get back to surfing at the beach.
Why choose a mobile mechanic?
Mobile mechanics offer the most convenient car repair services possible. Forget about sitting in the waiting room, getting nothing done, often for only minor repairs, like an oil change. Sure you could do some repairs yourself, but that requires time and trips to the parts store, and it could ruin your clothes. We've eliminated all of these inconveniences so you get back on the road doing what you love to do. Now you can multitask with the knowledgeable mechanics at Wrench.
What to Expect from a Service Appointment
Wrench offers a plethora of car repair services, including diagnostic checks, brakes and traction control, engine, cooling and exhaust, and external parts such as mirrors and grill replacement. In addition, Wrench can take care of heating and air conditioning repair, lighting and horns, powertrain replacement, starting and charging, and steering and suspension, as well as issues with your transmission and drive train, windows and glass repair, and the wiper-washer system.
Wrench also offers customers personalized service. You can set up an appointment over the phone or online at our website. Then we thoughtfully discuss the care of your vehicle, and provide an auto repair quote specific to your needs. If you don't know what's wrong with the car, we can set up a diagnostic appointment where our knowledgeable mechanics will determine exactly what the vehicle needs. When we arrive at your home or office, we quickly and reliably work on your vehicle while you relax in comfort, or take care of other business. That's it! No more waiting. And no more wasting time.
Wrench is now available in the most southwesterly city in the continental United States, Imperial Beach, California, in the greater San Diego area. We are not only convenient, we're affordable, too. So give us a call and give us a try. It will leave you with more time to spend relaxing on the beach, surfing, or any of your other favorite recreational activities. Get back on the road more quickly, in your own car, without bumming a ride, with Wrench mobile mechanics services.
---
---
---
Auto Repairs for Popular Vehicles