Get Auto Repairs in Independence, Ohio From Our Mobile Mechanics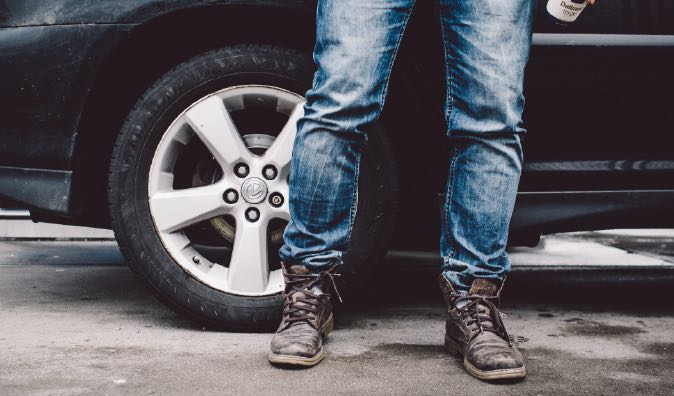 Top Mobile Mechanics in Independence, OH
In the small suburb of Independence, Ohio, and the surrounding Cuyahoga County, you can find Wrench's skilled mobile mechanics who will satisfy all of your auto repair needs. We have a team of skilled mobile mechanics that deliver our convenient auto repair and maintenance services to any location that our customers prefer in Independence, Ohio. With our mobile mechanics, you can save your time, money, and energy for the things that matter the most to you. Just book an appointment with us in Independence, Ohio, and you will understand why our customers love to rave about our services on social media.
Why Choose a Mobile Mechanic in Independence, OH
Wrench's mobile mechanics are improving the auto repair industry by providing our exceptional reparative and maintenance services to our customers in Independence, Ohio. While all mobile mechanics provide more futuristic repairs, our mobile mechanics are the best in the whole state of Ohio. To ensure that we have the top mobile mechanics, we have an extremely long and intensive hiring process in place so we can carefully select the best of the best. Our hiring process consists of multiple background checks, performance evaluations, and interviews. We look for mobile mechanics that have years of experience and a good base of knowledge as well as a strong desire to improve the auto repair industry through exceptional customer service. Because of our selective hiring process, we are able to confidently say that every Wrench mobile mechanic servicing the Independence area, is going to provide the best service possible. Our mobile mechanics will bring peace of mind to every car owner in Independence, Ohio.
How to Schedule an Appointment with Wrench
Booking appointments with our mobile mechanics in Independence, Ohio is as easy as 1, 2, 3! First, you need to download the Wrench app or visit our website and sign in to your account. If you don't already have an account with us, we highly recommend creating one because we will be able to log your previous auto repair services and save the basic information about your vehicle. This will allow us to provide you with more accurate quotes and you will be able to log in quicker if all the information is saved. Second, you need to request one of our auto repair services. You can select from our wide range of offered services from routine oil changes to more complex alternator replacements. If you are unsure which service to select, you can make a note of the issues your vehicle is experiencing such as strange sounds and smells. When you fill out the short service request form, choose a diagnostic appointment. Our mobile mechanic will use the information you have given us to prepare for a thorough inspection of your vehicle to determine what is wrong with your vehicle. Third, you will choose a date, time, and address in Independence, Ohio. You will have the freedom to do whatever you need to do during the service, so have us repair your vehicle at your home or office.
What to Expect From a Service Appointment
Our service appointments in Independence, Ohio are very straightforward and our mobile mechanic will handle everything for you. The only thing we ask of you is to be available at the beginning of the appointment so that we can get the key to your car. After that, you will be free to choose how you want to spend your time. You could pull up a chair and talk to our mobile mechanic about your car or the service you are receiving. You could also leave and spend your time elsewhere if that's what you'd prefer. Either way works for us, so just do whatever is best for you. If you decide to leave, our mobile mechanic will keep you updated throughout the entire process. As soon as your car is ready to get back on the streets of Independence, we will let you know and return your car keys. In no time, you will have a safe, fully functioning vehicle to take you wherever you need to go. So book your appointment with our mobile mechanics in Independence, Ohio, right away! We are looking forward to transforming your auto repair service very soon!
---
---
---
Auto Repairs for Popular Vehicles