Get Auto Repairs in Indian Hills, Colorado From Our Mobile Mechanics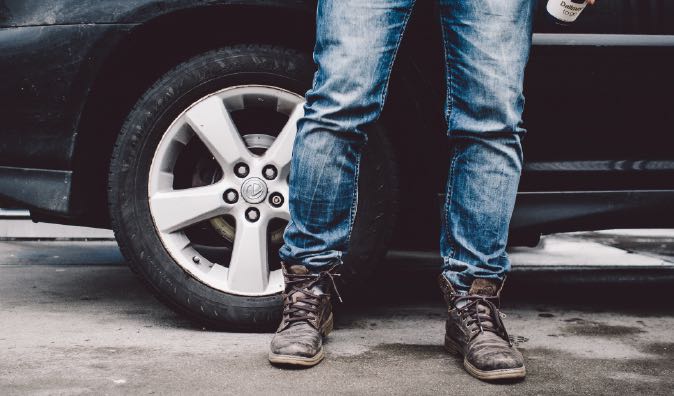 Top Mobile Mechanics in Indian Hills, CO
Wrench's expert mobile mechanics are providing industry-changing auto repair and maintenance services to all of our customers living in Indian Hills, Colorado or the surrounding area. We are committed to improving the customer experience around auto repair for each and every resident in Indian Hills. To make auto repair more accessible for people with all different kinds of lifestyles, we bring the shop to any location in Indian Hills. So go ahead and book your appointment with us today! Once you give our services a try, you will be hooked for life!
Why Choose a Mobile Mechanic in Indian Hills, CO
Our mobile mechanics are the best in Indian Hills! In order to ensure that each and every service from Wrench is up to our high expectations, we have a very selective hiring process. All of our mobile mechanics go through a series of background checks and interviews so we can get a better understanding of each individual. We look for mechanics that not only have years of experience servicing vehicles in Indian Hills, but we want to make sure that our mechanics are customer-oriented as well. To us, it's not enough to simply provide good auto repairs. We go the extra mile to make sure our customers are completely satisfied with our service and repairs. Our mobile mechanics are genuinely dedicated to improving the overall customer experience when it comes to auto repair, so let us show you what the standard should be.
How to Schedule an Appointment with Wrench
To book your appointment with one of our Indian Hills mobile mechanics, just go to our website or app and sign onto your account. Don't have an account with us yet? They only take a couple minutes to fill out! Then you will be able to request an appointment by selecting a service. If you don't know which service to choose, don't worry! We can set up a diagnostic appointment in which our mobile mechanic will come to your location in Indian Hills and figure out how we can get your vehicle back on the road as efficiently as possible. Once we know which service you will be needing, you will be prompted to choose a date, time, and place in Indian Hills for your service appointment. After that, we will send you a confirmation message and your Indian Hills mobile mechanic will be on their way!
What to Expect From a Service Appointment
If you haven't had a service appointment with one of our Indian Hills mobile mechanics yet, it's very simple! Our mobile mechanic will arrive at your location in Indian Hills on-time and ready to get your vehicle on the road. All you will need to do is give us the keys! We will get right to work and you will be able to spend your time however you choose. Some customers like to pull up a chair and watch our mechanic work. If you choose to stick around, feel free to ask any questions you have about the repair. However, we know people live busy lives, so if you have something else to do that is perfectly fine! Our mobile mechanic will keep you updated throughout the service so you don't need to spend your time worrying about your vehicle. As soon as your vehicle is ready to go, we will let you know and return the keys. Just like that you will be running errands again in Indian Hills with the peace of mind that your vehicle will take you where you need to go. Book your appointment with us in Indian Hills today!
---
---
---
Auto Repairs for Popular Vehicles