Get Auto Repairs in Indianapolis, Indiana From Our Mobile Mechanics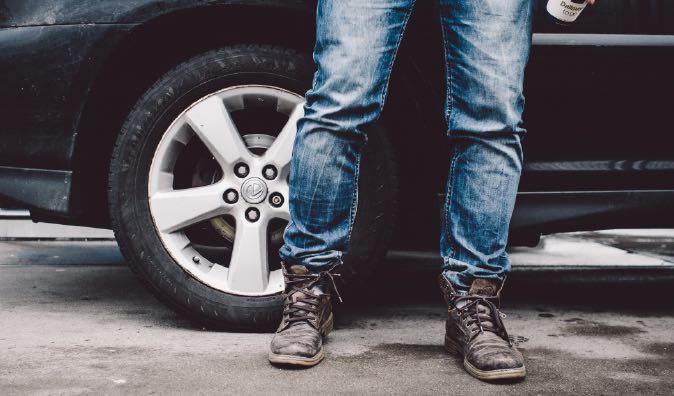 Top Mobile Mechanics in Indianapolis, IN
If you are in Indianapolis, Indiana or elsewhere in the Marion county, then you can get all of your auto repair needs satisfied from Wrench's mobile mechanics. We deliver our convenient services to any location of your choosing! Need your oil changed? We got you covered! Have us come to your office or home and you'll be able to get back on the road as soon as possible. To book your appointment, you can contact us via phone call or by filling our the short survey we feature on our website. You will provide some background information so we can accurately calculate your auto repair quote. Then you will be all set and our mobile mechanic will get your vehicle up and running again in no time. Don't miss out on a day of fun at the Indianapolis Zoo, hire Wrench's mobile mechanics and your vehicle will always be running in it's prime condition.
Why Choose a Mobile Mechanic
Mobile mechanics are improving the auto repair industry, one convenient service at a time. With a mobile mechanic, you will be saving yourself time, money, and even stress! Since we bring the shop to you, you'll be able to forget all about towing expenses and the stress it causes to find an available tow truck so you can make your way to the auto shop. You won't have to waste hours and hours sitting in the shop, just waiting for your vehicle to be repaired. With Wrench, we will easily fit into your schedule so you can go on with your usual routine. If you have something better to do, we won't require you to be present throughout the whole service. You are free to come and go as you please. At Wrench, we carefully choose each mechanic we hire in our long hiring process so we can make sure that our customers will be receiving the highest quality repairs. Each mechanic goes through a series of background checks and demonstrates their wide range of skills. So give our mobile mechanics a chance today and book your appointment as soon as possible!
How to Schedule an Appointment with Wrench
If you'd like to book an appointment for one of our services, you have the option of either filling out the form on our website of giving us a quick call. We need a little background information such as the year, make, and model of your vehicle. Then, if you know what is not working properly, you will be able to tell us what is wrong with your vehicle. However, if you don't know what's wrong, we also offer diagnostic services! For that service, one of our mobile mechanics would come out to your location and asses your vehicle. They will find the issue and figure out the most efficient way to fix it. Once we know exactly which parts and services you'll be needing, we will give you our auto repair quote. When you receive our quote, you will know exactly what you will be paying us. At Wrench, we will stand by our quote because we have absolutely no hidden fees. Once you know all the details of our service, you will be able to choose a good date and location for your appointment. Then we will arrange a mobile mechanic to come out and perform your service on the given day at your location. Don't hesitate any longer and fill out the survey today!
What to Expect From a Service Appointment
You appointment will be super easy. The only thing you'll have to do is give your keys to our mobile mechanic so they can begin working. After that, you will be free to stay or leave. If you wish to spend your time elsewhere, you can leave knowing that your vehicle will be in very good hands. Our mobile mechanic with treat your car with the same care and respect and they would with their very own. When the service has been completed, we will send you a text. At that point, our mechanic will have the area all cleaned up and you will get your car keys back. Then you will be able to hop in your vehicle and go for a cruise without a care in the world. Convenient auto repairs are just a call away, so book your appointment with Wrench now!
Wrench Comes to Your Neighborhood
---
---
---
Auto Repairs for Popular Vehicles