Get Auto Repairs in Irving, Texas From Our Mobile Mechanics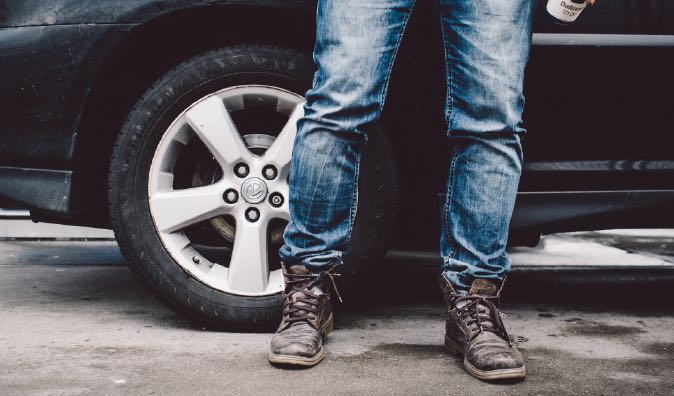 Top Mobile Mechanics in Irving, TX
Experience a new type of car repair service with Wrench mobile mechanics in Irving, Texas and the surrounding Dallas County. Choosing Wrench auto mobile mechanic services gives you freedom to spend your time doing whatever is convenient for you. We make auto repair or maintenance services easier and less stressful to keep up with the maintenance needs of your vehicle. Our certified mobile mechanics perform all services, including diagnostics, brakes, belts, oil changes, 30k/60k/90k maintenances, and will come to you with all necessary parts and tools with expertise. Get a fair transparent quote instantly before booking. Book an appointment today and we'll get your car running so you'll be ready for a good time with family at Grapevine Lake or Victoria Park.
Why Choose a Mobile Mechanic
Because it takes stress out of car repairs, plus bonus point is to provide time and place convenience. Our mechanics carry all the tools and expertise with them wherever you call them in a timely manner. Anything from oil changes to tire rotations can be done right at your front door. You'll get to choose where you want us to go so you can pick anywhere from your home to your office. Most repairs can be done at your home or in your work parking spot, so there's no waiting at the mechanic's shop or worrying about towing your vehicle.
How to Schedule an Appointment with Wrench
When you contact us to get your auto repair quote for your car or truck, our technician will ask you what the problem is. If you don't know, we will be able to set up a diagnostic visit so one of our mechanics can come out and take a look and identify the issue. With that, we will calculate your quote. Then you will get to pick a time and place for your service all at your convenience. You will meet our mechanic at the chosen location on-time and they'll be completely prepared to handle anything that comes up with your car or truck. You'll need to give the mechanic the keys to your car, then you will be able to stay or go. If you choose to leave the place, you can rest assured that your car will be in fantastic hands because we treat our customer's car with the same respect as we would with our own. When the service has been completed, we will notify you via text. Our mechanic will make sure the area is all clean and leaves no signs of auto repair, then they'll return your car keys.
What to Expect From a Service Appointment
Wrench mobile mechanics are a huge step forward for the auto repair industry. Now you can get your car serviced anywhere you want from your office to your own home. While your car is getting repaired, you will have the freedom to spend your time however you want. This means you won't have to go out of your way for auto repairs because we are committed to making your experience as simple, safe and secure as possible. Check out user reviews about some of our awesome mechanics providing their top notch services at Wrench.
---
---
---
Auto Repairs for Popular Vehicles