Get Auto Repairs in Jackson, Michigan From Our Mobile Mechanics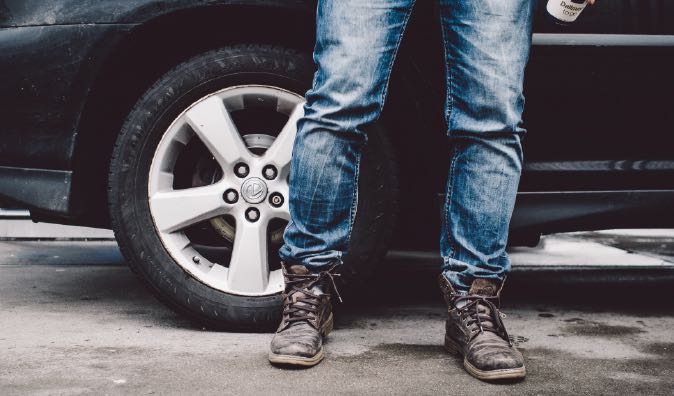 Top Mobile Mechanics in Jackson, MI
Are you a resident or visitor to Jackson, Michigan, or anywhere else in the greater Jackson County area and are looking for a convenient solution to all of your automotive issues? If so, book an appointment with Wrench's certified mobile mechanics that will bring their high-quality services right to your home, office, or any other preferred location in Jackson, Michigan! Here at Wrench, we are committed to improving that auto repair experience by providing more transparent and convenient auto repair and maintenance services to all of our customers across the country. Luckily for you, we have mobile mechanics in Jackson, Michigan that can get your car back on the road, no matter the make or model!
Why Choose a Mobile Mechanic in Jackson, MI
Wrench hires only the top mobile mechanics in Jackson, Michigan so that we can ensure that every customer will receive exceptional services. In order to guarantee our high-quality repairs and services with confidence, we have a very long and intensive hiring process in place. Our hiring process includes multiple background checks, performance reviews, and one-on-one, in-depth interviews with existing employees. Once we determine that our potential mechanic has all the skills and qualities that we are looking for, we offer them a position in our Jackson market. That's why all of our customers in and around Jackson, Michigan relax with the peace of mind that their Wrench mobile mechanic will take very good care of their car. All you need to do is book an appointment with us and our mobile mechanics will arrive in a timely manner to figure out the problem with your car and do whatever it takes to get it up and running efficiently.
How to Schedule an Appointment with Wrench
Booking an appointment with one of our skilled mobile mechanics in Jackson, Michigan is super easy. You can either visit the homepage of our website, or you can download our mobile app to book your appointment. Our team of software engineers is constantly working to improve both the website and the mobile app in order to make the booking process as quick and easy as possible. In order to get your appointment scheduled, we will need to know a little information about your vehicle and its needs. Be prepared to give us basic information about your vehicle such as the year, make, and model as well as request the specific services you want our mobile mechanics to perform. If you don't know which service to request, you can always ask for a diagnostic appointment where our mobile mechanics will determine the issue and work with you to find the best solution. Once we have that information, we will provide you with an affordable auto repair quote for your services. This quote will include both a cost and time estimate so you can be fully informed. Once you accept our quote, you will be able to choose a time, date, and specific location in Jackson, Michigan for your convenient auto repair appointment.
What to Expect From a Service Appointment
If you book an appointment with our mobile mechanics in the Jackson, Michigan area, you can expect that our mechanic will arrive on-time and fully prepared to get your car back on the road. The only thing you will need to do is give our mobile mechanic the keys to your car! Then they will get right to work and you will be able to spend your time anywhere in the nearby Jackson, Michigan area. Our mobile mechanics have years of experience and will be able to tackle any problems that arise, so you can go about your usual routine with peace of mind. As soon as our mobile mechanic is finished with your requested auto repair and maintenance services and they have given your car the stamp of approval, they will alert you that your service has been completed. At that point, you will be able to return to your vehicle and head out to your next destination in Jackson, Michigan. It's that easy to get your vehicle repaired when you book an appointment with Wrench's mobile mechanics. We are looking forward to servicing your vehicle in Jackson, Michigan very soon!
---
---
---
Auto Repairs for Popular Vehicles