Get Auto Repairs in Jackson, Mississippi From Our Mobile Mechanics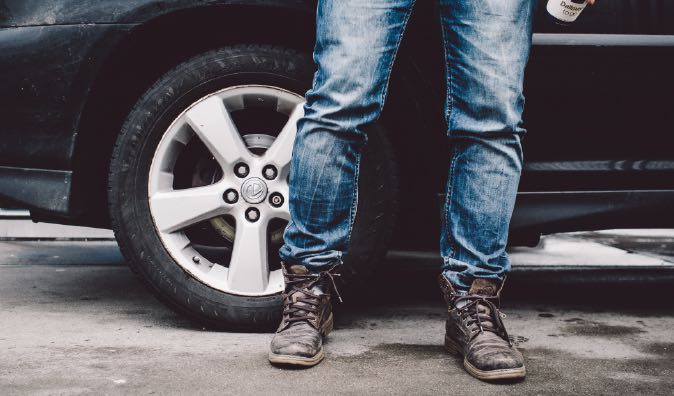 Top Mobile Mechanics in Jackson, MS
Wrench is your trusted auto repair company for all of your reparative and maintenance needs in Jackson, Mississippi. We understand how important it is for you to get your car serviced by a reliable and trustworthy mechanic in surrounding Hinds, Madison, and Rankin Counties. That's what we strive to provide at every step – complete transparency, dedicated support, trained professionals, latest equipment, genuine spares and a tech platform to manage everything. We believe that exceptional car service should not be expensive. That's why we offer the best value to our customers that nobody else does.
Why Choose a Mobile Mechanic
Life is hectic, and so is the modern world with all its inconveniences that never seems to go away. At Wrench, we come to you so that you don't have to spend hours waiting in a stuffy waiting room for your auto repairs. Even if you are handy enough to diagnose a problem with your vehicle, it takes time and effort to research, locate, and purchase the parts. It's easier in every way to hire a Wrench mobile mechanic to do the job. You'll receive best-in-class service from a highly experienced mechanic, and they bring quality parts to fix your car to keep you safe on the highway.
How to Schedule an Appointment with Wrench
When you call us, we will give you a repair quote. You will then give us the address of your home or office, and once we have the quote ready, we send it to you. When you give us the okay, our mobile mechanics will get started on the repair. When you schedule an appointment with us, you will tell us where to come instead of having to show up at the shop. Your appointment takes place entirely on location, in your driveway or even at your parking space at work. Wrench's mobile mechanics can take care of minor repairs and maintenance for your vehicle, and they can repair more advanced problems with your engine or transmission.
What to Expect From a Service Appointment
Our entire team is trained and ready to provide whatever services you need. They're friendly, helpful, punctual, and knowledgeable, so you can trust you're always getting the absolute best of auto repair services. With Wrench, you never spend more than you have to on repairs, and always feel confident that you're getting exactly what your vehicle needs, and nothing more. Some mechanics will try to upsell you or sell you things you don't need, but the mobile mechanics at Wrench don't do that. When we quote you a price, that's the price that you pay. Period. We are transparent in providing our services with ease. So go ahead and schedule your appointment today!
---
---
---
Auto Repairs for Popular Vehicles