Get Auto Repairs in Jacksonville, Florida From Our Mobile Mechanics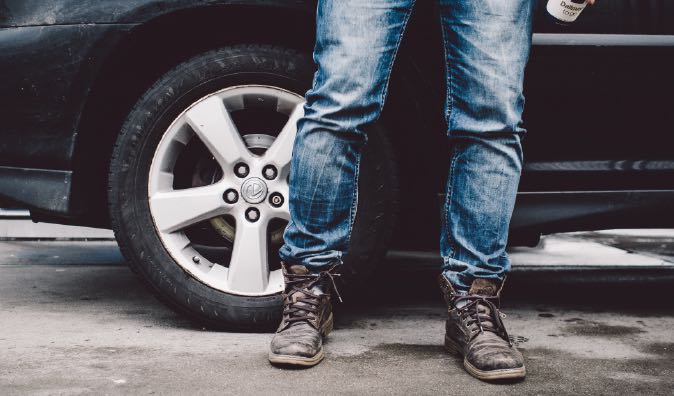 Top Mobile Mechanics in Jacksonville, FL
If you are in Jacksonville, Florida or anywhere else within Duval County, then you will be able to receive the most convenient auto repairs from Wrench's skilled mobile mechanics. Our mechanics are able to provide a wide range of services at any location of your choosing. Booking an appointment with on of our mobile mechanics is super easy! All you have to do is contact us, then we will also give you our auto repair quote upfront. Here at Wrench, we have absolutely no hidden fees so you will always know exactly what you will be paying for our services. When you hire one of our mobile mechanics, you will be getting the best quality repairs! Book your appointment today and you'll be back on the road so you can spend a day at Kathryn Abbey Hanna Park without worrying about your vehicle!
Why Choose a Mobile Mechanic
Mobile mechanics are the best option for people with busy lives. When you have a Wrench mobile mechanic service your vehicle, you won't have to stay throughout the duration of the service. You will have the freedom to stay if you wish, but you are also able to leave and spend your time elsewhere. Not only will you be saving time, but you will also be saving money and stress when you receive a reparative service from Wrench. Since we bring the shop to you, you won't have to deal with a tow truck to get your car to the shop. You will even be able to avoid those towing fees! At Wrench, we carefully pick each mechanic to represent us in our long hiring process. This process includes multiple background checks so we can ensure that our loyal customers will be receiving the best service possible. Our convenient repairs are only one call away, so book your appointment with Wrench today!
How to Schedule an Appointment with Wrench
In order to book your appointment, you'll need to contact us via phone call or by filling out the short form featured on our website. You will be asked to provide a little bit of background information such as the year, make, and model of your vehicle. Then you will be able to tell us what is wrong with your car. If you are unsure, we also offer diagnostic services. For those, our mobile mechanic will come out to your location and assess your vehicle. They will identify the issue and figure out the most effective way to fix it. After that, we will be able to provide an auto repair quote for the services you'll be needing. Then you will choose a date and location that fits best with your schedule. We will find an available mechanic in the Duval county and your vehicle will be back in it's prime condition very soon.
What to Expect From a Service Appointment
The service appointment will be super easy for you! The only thing you will need to do for us is give your car keys to our mobile mechanic so they can begin their work. After that, you will be free to do whatever you want. Some of our customers like to stay and watch our mechanic because they feel involved in the process and can get all of their auto repair questions answered. Others prefer to leave and spend their time getting work done, or even just relaxing! No matter what you wish to do with your time, you will be able to do it knowing your vehicle will be in very good hands. Our mobile mechanics will treat your car with the same care and respect as they would treat their very own. When the service has been completed, we will send you a quick text message to let you know. Then you will get your keys back and will be able to drive your car to your next destination. It's that simple, give Wrench a call today!
Wrench Comes to Your Neighborhood
---
---
---
Auto Repairs for Popular Vehicles