Get Auto Repairs in Jemez Springs, New Mexico From Our Mobile Mechanics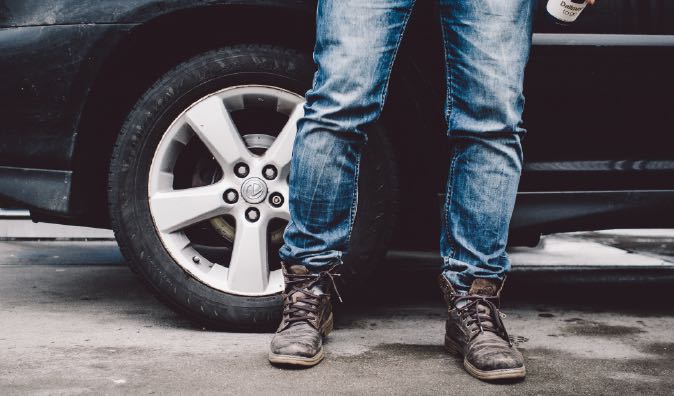 Top Mobile Mechanics in Jemez Springs, NM
If you are living in the beautiful village of Jemez Springs, NM, and are in need of a new mechanic, you have come to the right place! Wrench is a team of highly-skilled mobile mechanics who pride themselves on high-quality service and convenience. Wrench is a full-service auto repair shop without the shop, which means that we come to you, no matter where you are in Jemez Springs. Our certified technicians have worked with cars of all kinds, so you do not have to worry about the level of service. When you choose Wrench, you will be saving time, money, and energy that would be better spent elsewhere, like spending time with your family or catching up on work. No more sitting in stuffy waiting rooms or going days without a car while it is at the shop. Wrench is efficient, convenient, and hassle-free. There is no better solution for auto repair in Jemez Springs, NM, so book your first appointment with Wrench today!
Why Choose a Mobile Mechanic in Jemez Springs, NM
There are dozens of reasons why our customers prefer mobile mechanics to traditional repair shops. For starters, you get to fit Wrench into your schedule instead of the other way around, so it does not become an inconvenience that would likely cause you stress. Because you choose the date, time, and location of your appointment, you can be as strategic as you want! Some of our customers prefer to have the mechanic come to their home, so they can make dinner or catch up on email while their car is being repaired. Others have the mechanic come to their office so they do not have to be distracted from their busy workday. We could even come to the parking lot at the local soccer field while your child is playing a game! Whether you need an oil change or an engine replacement, your mechanic will arrive with a smile on their face and all of the equipment needed to get your car running like new. Do not put off vehicle maintenance any longer, and book your appointment with Wrench in Jemez Springs right now!
How to Schedule an Appointment with Wrench
If we have not already given enough reasons why Wrench is the best option for convenient auto repair and maintenance, the simplicity of our booking process will convince you. All you need to do is visit the Wrench website and create an account if you have not already done so. We also recommend downloading the Wrench app, which will save your information and make the booking process even easier in the future. Once we have learned more about you and the car you drive, you can choose your desired service and receive a personalized quote based on the make and model of your vehicle. If you do not know what is wrong with your vehicle, that is okay too! You can schedule a diagnostic appointment where a mechanic will come out to your location in Jemez Springs, determine what is wrong, and give you a quote for how much the service will cost. Then you will be able to return to the Wrench website, select the service, and choose your desired date, time, and location. It's that simple! There is not an easier way to schedule auto repair appointments, so join the Wrench family in Jemez Springs, NM today!
What to Expect From a Service Appointment
If you have never used a mobile mechanic before, do not worry! The only thing we ask of you is to be present at the start of the appointment to hand your keys over to the mechanic. On the date of your appointment, your mechanic will arrive promptly at the preferred location with all of the tools and parts they need to get your car running like new. After you have handed the keys over and asked any questions you may have, you are free to do as you please for the rest of the appointment. Go for a bike ride, catch up on email, or spend quality time with your family - the opportunities are endless! As soon as the mechanic is done servicing your vehicle and cleaning up their workspace, you will be notified so you can get on with your life and they can help our next customer. The entire process from start to finish is user-friendly and convenient. So what are you waiting for? Book your appointment with Wrench in Jemez Springs, NM right now!
---
---
---
Auto Repairs for Popular Vehicles