Get Auto Repairs in Johns Creek, Georgia From Our Mobile Mechanics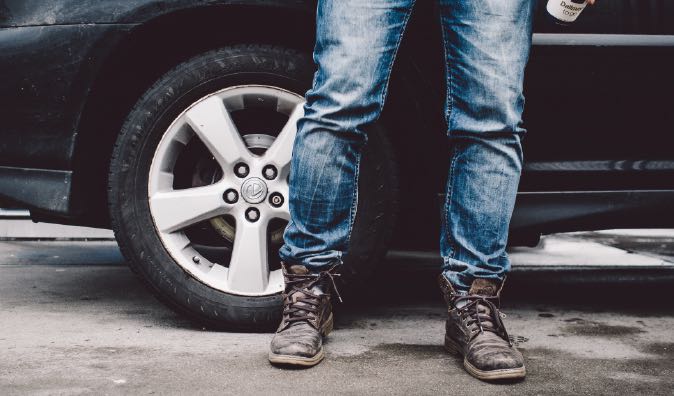 Top Mobile Mechanics in Johns Creek, GA
Scheduled auto maintenance keeps you and others safe. Routine inspections and maintenance are essential for all brake system components. At Wrench mobile mechanic, our certified technicians use top quality parts and offer best-in-business assurances that our service and parts are second to none. If you give us a call in Johns Creek, Georgia and surrounding Fulton County we will give you our affordable and transparent auto repair quote. We have no hidden fees so you'll know exactly what you will end up paying us. Let us save you time, money, and stress. You can book an appointment via phone call or by completing the short survey on our website.
Why Choose a Mobile Mechanic
Wrench provides customers with a high level of convenience. We bring everything needed to service your car or truck wherever you are. Our mobile mechanics will repair your vehicle in your driveway or at the curb while you relax in the comfort of your home or office. If your car is inoperable, you don't need to line up a tow to get it into a shop. If you need an oil change, but don't want to miss the big game or waste your only day off, no problem. We'll show up and get the job done. Moreover, with Wrench, you don't sacrifice skill for convenience. Our mobile mechanics are highly experienced and can work effectively on any make or model car or truck.
How to Schedule an Appointment with Wrench
You can contact us via phone call or by filling out the short survey that is featured on our website. You should expect to tell us what is wrong with your car or truck, but if you are unable to identify the problem, then we can set up a diagnostic visit. In this visit, we will send a mechanic to come out and assess your car. They will tell you what is wrong and what parts and services are needed in order to fix the problem. Then we will be able to calculate you quote. At that point, we will ask you to select a convenient date and location for your service. After that, we'll match you up with one of our skilled mobile mechanics in Georgia. They will show up on-time and prepared with the tools and knowledge to efficiently handle any situation. Please don't forget to share your service experience with us on our Facebook!
What to Expect From a Service Appointment
We service all types of cars and trucks, offering everything from oil changes and tune-ups to brake jobs and no-start diagnosis and repair. Our mechanics perform all services right in your driveway or office parking lot. Whether you're getting a routine quarterly visit or an emergency service, our experienced mechanics will give you the quality service you expect from Wrench.
---
---
---
Auto Repairs for Popular Vehicles