Get Auto Repairs in Johnson City, Tennessee From Our Mobile Mechanics
Coming Soon To Johnson City, Tennessee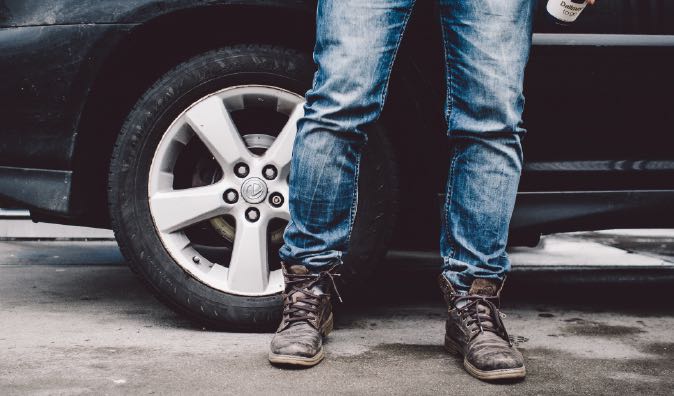 Top Mobile Mechanics in Johnson City, TN
Wrench's mobile mechanics can perform a wide variety of auto repair services on your car and truck from oil changes to brake repairs. With us, your auto repair service will be more convenient because you won't have to go through the hassle of getting to the shop in Johnson City, Tennessee and surrounding Washington, Carter and Sullivan counties. We will bring everything you'd find at the shop from the experienced professionals to the high quality parts right to your driveway. Let us know when and where you find it easiest for your service appointment and we will be there. While we get your vehicle up and running, you will be able to use that time however you please. You are free to stay and watch, or leave and use your time efficiently. Contact us today to receive our affordable auto repair quote!
Why Choose a Mobile Mechanic
When it comes to your vehicle's unique requirements, we are the best in the business! We have an extensive range of services that we provide our customers to ensure you are back on the road in the fastest time possible. We don't mess around. At Wrench, we pride ourselves on providing you the absolute best for your vehicle. By adhering to the auto company values, you will have total peace of mind knowing that your vehicle is in the best hands possible. We care about your safety on the road, which is why we're here to ensure the most secure and comfortable possible driving experience for you.
How to Schedule an Appointment with Wrench
To book an appointment with one of our skilled mobile mechanics, you have two options. You can fill our the short survey on our website, or you can give our team a call. We will ask what is wrong with your vehicle, but if you don't know, then we will arrange a diagnostic appointment so one of our mechanics can come out and take a look. They will let us know which parts and services you will need so we'll be able to calculate your auto repair quote. Then you will select a date and location for your service that is convenient for you. Once you let us know what you'd prefer, we will match you with one of our mobile mechanics in your area. Our mechanic will arrive on-time and prepared with all the tools and knowledge to solve any problem. You will just need to give them the vehicle's keys. Then you will be free to do whatever you want, whether that means staying and watching or leaving to get things done. Your car will be in great hands so you won't need to worry if you choose to leave. When your vehicle is all ready for your next excursion, we will notify you via text. Before our mechanic leaves, they will make sure the area is clean and will return your keys. Please don't forget to share your service experience with us.
What to Expect From a Service Appointment
At Wrench, the automotive repair solution in Tennessee, everything that our team offers is done at the highest level workmanship and professionalism. We provide a friendly, hassle free service so that you can get on with what you need to do. Our focus is on providing a quality and prompt auto repair services at all times. We're here to ensure your safety on the road and provide you with a speedy and painless experience, all without breaking the bank. It's safe to say that automotive repairs in Johnson City don't come any easier than this. Choose Wrench for your next auto repair and your car will love you for it.
---
---
---
Auto Repairs for Popular Vehicles