Get Auto Repairs in Jonesboro, Arkansas From Our Mobile Mechanics
Coming Soon To Jonesboro, Arkansas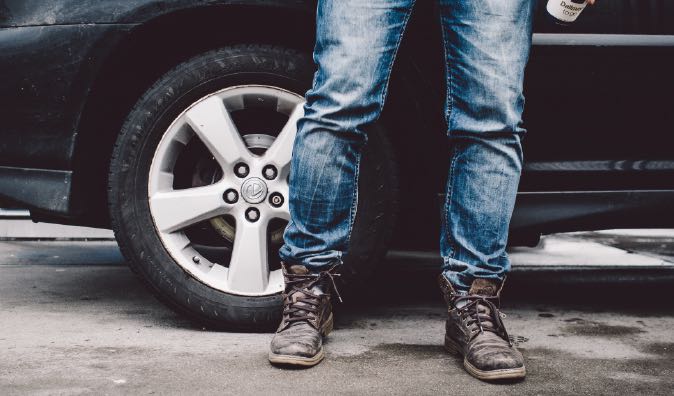 Top Mobile Mechanics in Jonesboro, AR
Wrench, a mobile mechanic company, offers a car mechanic and repair service in Jonesboro, Arkansas as well as in Craighead County. Our experienced mechanics offer a range of car repairs, diagnostic checks, tires, and recovery services. We offer an online appointment service and a mobile service for vehicles to be service at your home or place of work. The quality of work carried out and the maintenance of your vehicle is of high importance to us, we take pride in every vehicle inspected by us.
Why Choose a Mobile Mechanic
Wrench's mobile mechanics allow you to spend your time doing the things you love by bringing auto repairs to you. Instead of wasting your whole day at the shop, you can just give Wrench a call and we can get your vehicle all fixed up. During the service, we don't require you to be present, although you can if you want to. Some customers like to have us come to their office so they can get work done and some prefer having us at their home so they can finish up chores or even just watch that Netflix movie that they haven't had time for.
How to Schedule an Appointment with Wrench
Just tell us what services you need and we'll send you a fixed quote. If you're unable to identify the problem, we'll come out, do a diagnostic visit, and create a personalized quote just for you. Once our skilled mechanics have all of the information they need, they will figure out what your auto repair quote is and give it to you upfront. With us, you won't have to worry about any hidden fees because what you see is what you will be paying. We focus on no hassle pricing and convenience. The price we quote you is the price we charge. And before you know it, your car will be up and running again, right in time for you to take a trip to Craighead Forest Park. We will keep you covered with our 12 month/12,000 mile warranty.
What to Expect From a Service Appointment
Look no further than Wrench. We provide a range of professional repair and maintenance services with our fully-equipped onsite van in Arkansas. As you are our top priority at all times, we go the extra mile to meet your needs. We are committed to getting you back on the road in no time. We look forward to hearing from you soon!
---
---
---
Auto Repairs for Popular Vehicles