Get Auto Repairs in Jupiter, Florida From Our Mobile Mechanics
Coming Soon To Jupiter, Florida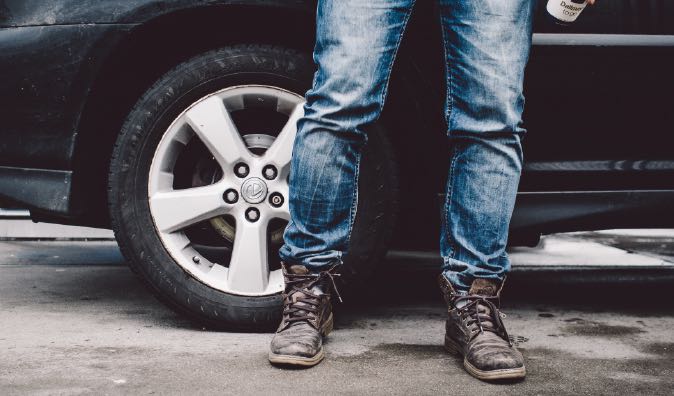 Top Mobile Mechanics in Jupiter, FL
Mobile mechanics are revolutionary in the auto repair industry because eliminates the need to go to the shop. With us, the shop will come to you and this allows you to spend your time doing things that are more beneficial for you. Each Wrench is professional and wants to make your auto repair experience as convenient and safe as possible. We can assure you that we will give you the highest quality repair with the most affordable price. With our Jupiter, Florida and surrounding Palm Beach County mobile mechanics services, you'll never waste a beautiful day that you could be spending in admiring Jupiter Inlet Lighthouse & Museum or Jonathan Dickinson State Park instead of a cramped waiting room at the car repair shop.
Why Choose a Mobile Mechanic
While no driver wants to experience a roadside emergency, preparation is key to making sure that you are equipped to handle disasters when that time inevitably comes. Whether it's a flat tire late at night or smoke pouring out from the hood of your car on a hot summer day, call Wrench for a roadside emergency. You'll not need to pay a premium for the convenience that Wrench offers. When you hire Wrench mobile mechanic services, you can rest assured that you are getting the best service and the best price every time.
How to Schedule an Appointment with Wrench
When you give us a call, we will ask you what is wrong with your vehicle. You can either tell us what the problem is or tell us that you don't know. If you don't know, we will be able to set up a diagnostic appointment where we would send a mechanic to take a look and they will tell us what parts and services you will need. Then we will calculate your quote based on the parts and services that you'll need. After that, we will ask you to pick a date and location for your service appointment. We will then match you with an available, local mobile mechanic. We will let the mechanic know when to arrive and the will come on-time and completely prepared to handle any situation. When you meet with them, you will hand over the vehicle keys so they may begin working on getting it running. When the service is over, we will let you know via text message and our mechanic will make sure the area is all clean. Give Wrench a call right now.
What to Expect From a Service Appointment
When you notice your vehicle is in need of maintenance, or you have experienced some damage and need a repair, bring it in to us. We have an experienced team of certified technicians who are well versed in repairing and servicing various makes and models. We can service your vehicle in a professional and timely manner and get you back on the road in your reliable vehicle. We are glad you have chosen us and we look forward to serving you. Give us a call or stop on in so that we can schedule an appointment for your beloved vehicle.
---
---
---
Auto Repairs for Popular Vehicles