Get Auto Repairs in Jurupa Valley, California From Our Mobile Mechanics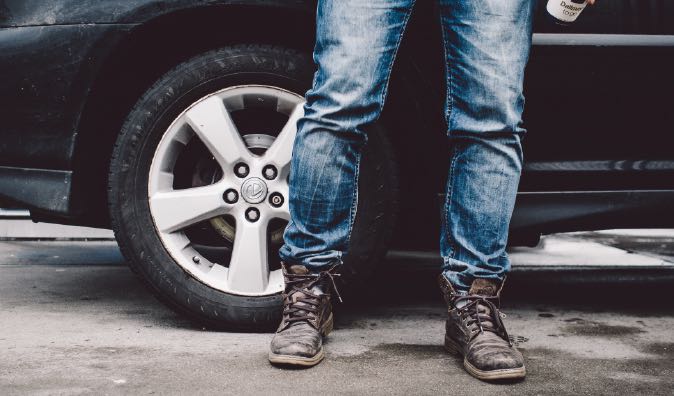 Top Mobile Mechanics in Jurupa Valley, CA
Drivers of Jurupa Valley, California and the surrounding Riverside County are in luck when it comes to auto repair services. Wrench's mobile mechanics can make your auto repair experience quick and convenient. For people with busy lives, this is the best option when looking to get your car repaired. With us, you can drop the shop because we will bring the shop to you. We can come anywhere from your office to your house. If you want us to come to your house, you can finish up your house chores or even just relax. If you request us to come to your work, you can keep working while we get your car up and running. Book an appointment with us today and we will get your car back to its prime condition in no time.
Why Choose a Mobile Mechanic
Your vehicle's battery is the source of electrical currents necessary to start the engine. The battery provides power to your vehicle's accessories and electrical parts; it allows them to operate even when your vehicle's engine is not running. Additionally, components such as your engine and starter rely on the battery for power; they cannot run without a properly functioning battery. Your battery is your vehicle's voltage stabilizer for the entire electrical system. Don't hesitate any longer, convenient auto repairs are only one Wrench call away!
How to Schedule an Appointment with Wrench
To get your appointment, you can either call our super friendly technicians, or fill out the survey that we feature on our website. Either way, we will need to get a little information about your car so we can create your auto repair quote. We will ask you to give us the year, make, and model of your vehicle as well as the issues you are currently experiencing. If you don't know exactly what is wrong with your vehicle, we also provide diagnostic services in California. For that service, one of our mobile mechanics would come out and take a quick look at your vehicle. They will find the issue and figure out the best way to fix it. After we have all the information we need, we will calculate your quote. At Wrench, we will stand by the auto repair quote that we provide to you no matter what. What you see is what you will end up paying. So go ahead and get in contact with us today!
What to Expect From a Service Appointment
When you meet with our mobile mechanic for your service appointment, all you will need to do is give them your car keys. Then they will start working and you will be free to do whatever you need or want to do. Our mechanics are very experienced and will be ready to handle anything while you are gone so you won't need to worry about your vehicle. Our hiring process has background checks and is very intensive so we can ensure that we have the best mechanics. They are all passionate about the auto repair industry and want to repair your vehicle completely and efficiently. When they've finished the repair, they will alert you and pack up all their tools. Your car will be running safely and smoothly in no time, all you need to do is give us a quick call.
---
---
---
Auto Repairs for Popular Vehicles