Get Auto Repairs in Kennewick, Washington From Our Mobile Mechanics
Coming Soon To Kennewick, Washington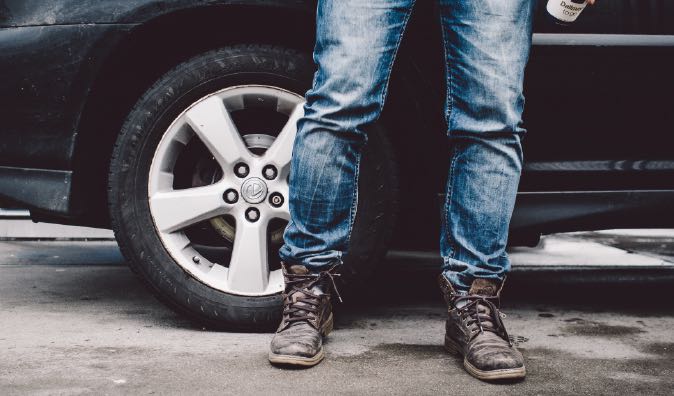 Top Mobile Mechanics in Kennewick, WA
If your car needs to be repaired but you don't have time to get it to the shop, you need an auto repair service from one of Wrench's mobile mechanics in Kennewick, Washington or elsewhere throughout Benton County. Wrench is the company for you! We'll come to your home or office and repair your car on site. Whether you're a working parent or a busy professional, we are very confident that you'll find our convenient services are quite valuable.
Why Choose a Mobile Mechanic
Our fully qualified mechanics have years of experience in the auto repair world. They are dedicated to providing high-quality repairs to all makes and models of vehicles in the most convenient way possible. Our mobile mechanic service takes the stress out of car service or repairs. Whether you're looking for a routine service or a large scale repair, we promise that you will be completely satisfied with our work. We provide 12-months warranty with all of our services for your peace of mind.
How to Schedule an Appointment with Wrench
Schedule an appointment with Wrench mobile mechanic at your convenience via simple phone call, or website. Our technicians will provide you informative quote regarding your auto repair and match you up with a highly skilled mechanic in Washington. Wrench mobile mechanics provide services on-time and completely prepared to handle any situation that may arise. When our mechanic arrives, they will need the key to your car so they can begin their service. Then you will be free to stay and ask questions, or leave and spend your time more efficiently. We will let you know via text message when the service has been completed. Our mechanic will make sure the area is all cleaned up and they will return your car keys.
What to Expect From a Service Appointment
We're committed to providing a stress-free experience to both new and returning customers. Our company only uses parts from reputable brands to ensure that your vehicle is always ready to drive. On top of providing quality service, Wrench is committed to cost transparency. We offer fixed quotes for all jobs as well as instant quotes for many services for your auto repair.
---
---
---
Auto Repairs for Popular Vehicles