Get Auto Repairs in Killeen, Texas From Our Mobile Mechanics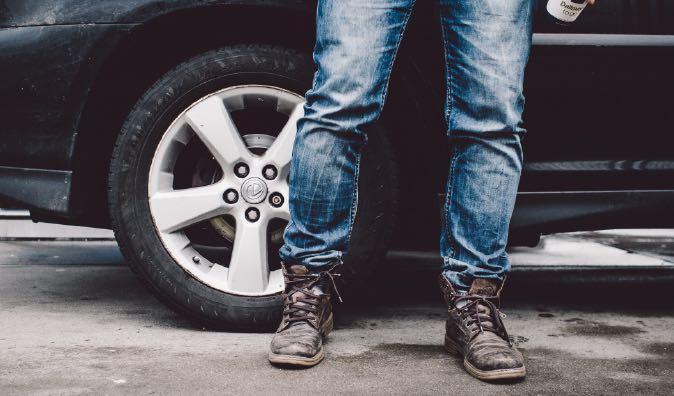 Top Mobile Mechanics in Killeen, TX
Visitors and residents in Killeen, Texas and the surrounding Bell County are in luck when it comes to auto repairs because Wrench's experienced mobile mechanics can provide their service at your preferred time and location. We offer maintenance and even emergency services so whether you need a routine oil change or help getting your car started, you can contact us. You can either give us a quick call or complete the survey on our website and we will be able to give you our affordable auto repair quote right away. If you give Wrench a try today, you'll be back on the road, right in time for your trip to Long Branch Park.
Why Choose a Mobile Mechanic
We offer competitive and fair pricing because we believe that auto repairs shouldn't cost an arm and a leg. Wrench is a full-service, preventive maintenance and auto repair solution that has served many car, truck, and SUV owners. Wrench is made up of a team of trustworthy mechanics who have years of experience troubleshooting and repairing both domestic and foreign vehicles. We work hard to give our customers the peace of mind they deserve in knowing that their vehicle will be serviced or repaired correctly the first time.
How to Schedule an Appointment with Wrench
As soon as you decide you'd like to schedule an appointment, you will either give us a quick phone call or log onto our website and complete the survey. You will be asked to tell us the year, make, and model of the vehicle you'd like repaired and what the problem is that you're experiencing. However, if you don't know, we can arrange a diagnostic appointment so we can identify the issue. Once we know what needs to be fixed, we will add up your auto repair quote. Then you will request a good time and place for your service appointment. After that, we will figure out which qualified mechanic is available during that time in the Bell County area and assign him to your service at your convenient location.
What to Expect From a Service Appointment
Wrench's mobile mechanics provide fast, friendly, and overall highly experienced services where others would more than likely treats you as another number on their list of repairs to get through the day. Our experienced mechanics quickly identified the problem with your vehicle, give you a detailed estimate of the service cost, and finish working on your vehicle more quickly than you could have anticipated. After the quality work we put into your vehicle and for such an amazing price, you can be rest assured that for trusting us with your vehicle.
Wrench Comes to Your Neighborhood
---
---
---
Auto Repairs for Popular Vehicles