Get Auto Repairs in Kirby, Texas From Our Mobile Mechanics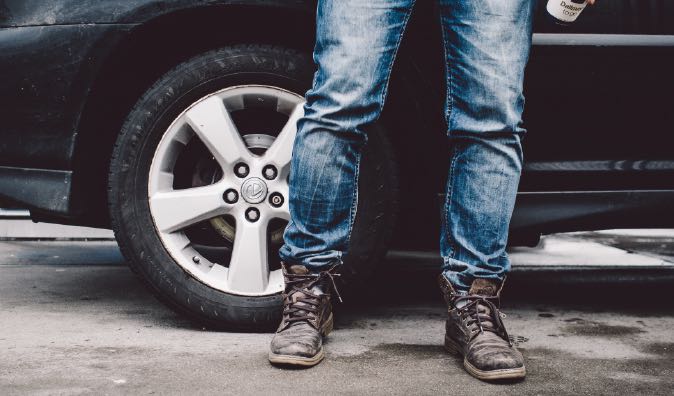 Top Mobile Mechanics in Kirby, TX
Wrench's mobile mechanics are among the highest rated mechanics in Kirby, Texas and the rest of Bexar County. Our mechanics perform a wide variety of auto repair services from repairing damaged brakes to making oil changes to doing filter replacements. Booking one of our skilled mobile mechanics saves you time, money, and frustrations. We can even give you one of our transparent and affordable auto repair quotes that we proudly stand by. We want to do everything in our power to get your car functioning at its best so you can take it out for the family outing to the local Kirby City Park with ease and confidence.
Why Choose a Mobile Mechanic
Mobile mechanics are revolutionary in the auto repair industry because eliminates the need to go to the shop. With us, the shop will come to you and this allows you to spend your time doing things that are more beneficial for you. Each Wrench mechanic is professional and wants to make your auto repair experience as convenient as possible. We can assure you that we will give you the highest quality repair with the most affordable price.
How to Schedule an Appointment with Wrench
In order to arrange an appointment through Wrench, all you need to do is give us a call or fill out our online form. We will ask you to tell a the year, make, and model of your vehicle as well as what problem you are experiencing. When we have this information we will be able to give you an auto repair quote. We may need to schedule a diagnostic visit if you are unsure what the issue is so we can be sure to order the right parts and put the right service in your quote. Then we will let you choose the time and location for your appointment that is the most convenient for you.
What to Expect From a Service Appointment
During your service appointment, you can leave and spend your time doing whatever you need to do. For us, all you need to do is unlock your vehicle so our mechanic can begin working. Then your car will be in good hands, all of our mechanics are very experienced and will be able to handle anything. They come prepared with all the knowledge and tools so you can be confident in us. Afterwards, our mechanic will clean up the area and let you know that your car is in excellent condition and ready for a joyride.
As seen on www.austinsmobilemechanic.com.
---
---
---
Auto Repairs for Popular Vehicles