Get Auto Repairs in Kissimmee, Florida From Our Mobile Mechanics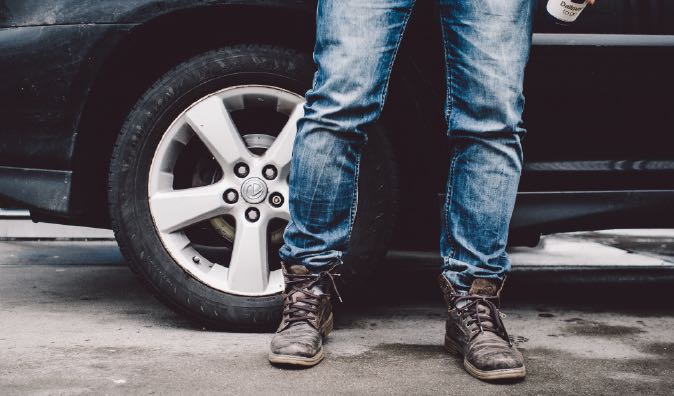 Top Mobile Mechanics in Kissimmee, FL
Wrench's mobile mechanics can perform a wide variety of auto repair services on your car or truck from oil changes to brake repairs in Kissimmee, Florida and the surrounding Osceola County. With us, your auto repair service will be more convenient because you won't have to go through the hassle of getting to the shop. We will bring everything you'd find at the shop from the experienced professionals to the high quality parts right to your driveway. Let us know when and where you find it easiest for your service appointment and we will be there. While we get your car up and running, you will be able to use that time however you please. You are free to stay and watch, or leave and use your time efficiently. Contact us today to receive our affordable auto repair quote!
Why Choose a Mobile Mechanic
Our auto specialists are highly experienced when it comes to all matters related to your vehicle's braking system. If you are looking for a good brake repair team, then you have come to the right place. Our brake specialists have years of experience and knowledge when it comes to your vehicle's individual brake requirements.
How to Schedule an Appointment with Wrench
When you contact us to schedule a service appointment, you should be prepared to tell us what is wrong with your vehicle. If you don't know, we will be able to set up a diagnostic visit. For that, we will send a mechanic out to you so they can take a look at your vehicle and identify the issue. Once we know what is wrong, we will calculate your quote based on the parts and services you will be needing. After you have received our quote, you will get to pick a time and place for your service. At that point, we will match you up with a qualified mechanic in your area. They will show up to your location on-time and fully prepared. All you will need to do is give the keys to your vehicle to our mechanic so they can begin their work, then you will be able to do whatever you want with your time. If you choose to leave and spend your time elsewhere, you can rest assured that our mechanic will treat your car with the same respect as they would with their own. We will let you know when the service is over in a text message. At that point, our mechanic will return your keys and make sure the area is all clean. When you return to your car, it will be ready to take you out on your next excursion.
What to Expect From a Service Appointment
At Wrench, the automotive repair solution in Florida, everything that our team offers is done at the highest level workmanship and professionalism. We provide a friendly, hassle free service so that you can get on with what you need to do. Our focus is on providing a quality and prompt auto repair services at all times. We're here to ensure your safety on the road and provide you with a speedy and painless experience, all without breaking the bank. So book an appointment with us today!
Wrench Comes to Your Neighborhood
---
---
---
Auto Repairs for Popular Vehicles