Get Auto Repairs in Kittredge, Colorado From Our Mobile Mechanics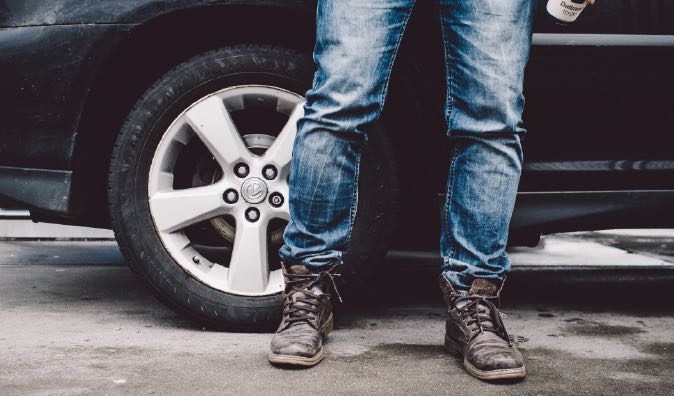 Top Mobile Mechanics in Kittredge, CO
As a car owner in Kittredge, Colorado or elsewhere in the Denver area, looking for an honest mechanic may be a tiring endeavour. Now you can stop looking! Wrench's expert mobile mechanics are here to make your auto repair experience more quick and convenient so you don't have to change your usual routine to fit in an emergency repair or maintenance service. You can request our services at any location, including your home and office in Kittredge! While our mobile mechanics work on your vehicle, you will be able to do whatever you need to do in order to be the best version of yourself. So give Wrench a try today and you'll be hooked on our convenient auto repair services in Kittredge, Colorado!
Why Choose a Mobile Mechanic in Kittredge, CO
Mobile mechanics are the most important advancement in the auto repair industry over the past few years. With mobile auto repair services becoming more and more popular among people all over the country, Wrench clings onto our goal to set us apart from our competitors. We want to give each and every one of our customers the best auto repair experience they have ever had. By booking an appointment with one of our mobile mechanics in Kittredge, you know you will be getting the highest quality repairs possible. We ensure that every Wrench repair will be up to our own high standards by being very selective through our hiring process. We would rather have a few excellent mechanics than a whole bunch of decent ones. Through a series of background checks and one-on-one interviews with our hiring managers, we get a comprehensive view on each candidate. Not only do we look for mechanics with the experience and technical skills to provide reliable repairs, but we look for those who genuinely want to improve the auto repair industry and put our customers first. Our mobile mechanics are the best in the whole state of Colorado, so book your appointment with us today!
How to Schedule an Appointment with Wrench
Want to book your service appointment with Wrench? In just a few clicks, you can get one of our Kittredge mobile mechanics delivered right to your door. All you need to do is log onto our website or app and request an appointment. If you don't have an account with us, we recommend that you create one. They only take a few minutes and allow us to keep track of your auto repair history so we can figure out exactly what your vehicle needs. You will need to give us a little information about the vehicle that needs to be serviced such as the year, make, and model. Then you will be able to choose with services you would like us to provide. We offer hundreds of services, feel free to look through our website to see them! If you don't know what's wrong with your vehicle, you can just request a diagnostic appointment in which our mechanics will figure out what the problem is and work with you on how we can get it fixed. Once we know what kind of vehicle you have and what services you need you will be able to pick a date, time, and location in Kittredge for your Wrench appointment. Book your appointment with us today and you will be cruising the streets of Kittredge in no time!
What to Expect From a Service Appointment
If you haven't had an appointment with us, don't worry! Our mobile mechanics will take care of everything for you so you can continue on with your routine. The only thing you need to do is be available at the start of the service so we can get the keys to your vehicle. After we begin our services, you will be free to go out and do whatever you need to do. Some of our customers have our mechanics come to their homes so they can spend their time relaxing. Others prefer having us come to their place of work so they can work through their weekly tasks. No matter what you want to do with your time, we will keep you in the loop. We will let you know as soon as your vehicle is ready to go. We look forward to servicing your vehicle in Kittredge today!
---
---
---
Auto Repairs for Popular Vehicles