Get Auto Repairs in Knights Landing, California From Our Mobile Mechanics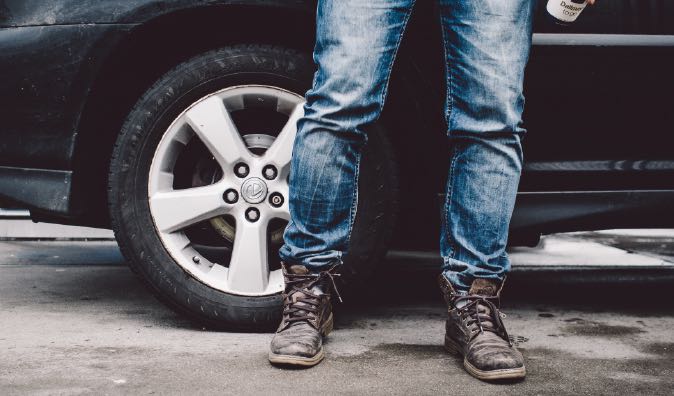 Top Mobile Mechanics in Knights Landing, CA
If you find yourself stranded in Knights Landing, California or anywhere in the surrounding Yolo County, call Wrench and hire one of our skilled mobile mechanics. We provide high quality auto repairs at any location from your office to your home. To book an appointment with one of our mobile mechanics in your area, give us a quick phone call and, before you know it, you'll be back on the road so you can enjoy a day at StingRayz Beach Boardwalk instead of wasting your whole day at the car shop. When you call us we'll provide you with our affordable auto repair quote with absolutely no hidden fees. Your quote will be exactly what you should expect to pay us and we will stand by that. Don't wait to get your oil changed and give Wrench a call today!
Why Choose a Mobile Mechanic
If you want to save time, money, and stress, then a mobile mechanic would be a great option for your auto repair services. We will bring the shop to you so there will be no need to hire a tow truck to transport your vehicle. This also means you will be able to avoid those unnecessary towing fees. If you have us come to your office, you can get some work done while we get your car running again. Or if you have us come to your home, we will fix up your car while you spend time with your family or relax after a busy day. At Wrench, we only hire the top mobile mechanics to represent us. Each mechanic goes through our long hiring process that includes multiple background checks. Our mechanics are experienced and ready to get your vehicle back to it's prime condition.
How to Schedule an Appointment with Wrench
To get an appointment with one of our mobile mechanics, you can contact us by calling the number on our website or by filling out our short online form. You should expect to give us some information about the vehicle that needs to be serviced such as the year, make and model. If you know what the problem is, we will be able to give you our auto repair quote right away. If not, we will need to send a mechanic out to take a look so we know exactly what parts and services you will need. Once you know what your quote is, you will be able to pick a date and location that is convenient for your service appointment. Then we will send a mechanic to service your vehicle and they will arrive on-time and prepared for anything.
What to Expect From a Service Appointment
The service appointment will be super easy for you. All you need to do is give your keys to our mechanic and they will begin diligently working on your vehicle. At this point, our mechanic will handle everything so you can leave if you want. Our mobile mechanic will take very good care of your car while you are gone so you can leave and enjoy the rest of your day without a care in the world. The mobile mechanics we have at Wrench are very passionate about auto repairs and will treat your vehicle how we would treat our own. When the service is over, we will let you know in a text message. Our mechanic will also return your keys so you can take it out for a spin. The area will be completely clean so don't worry about having to clean up a mess, we leave the area just the way we found it. So give us a call as soon as possible and you'll be back on the road before you know it!
---
---
---
Auto Repairs for Popular Vehicles