Get Auto Repairs in La Habra, California From Our Mobile Mechanics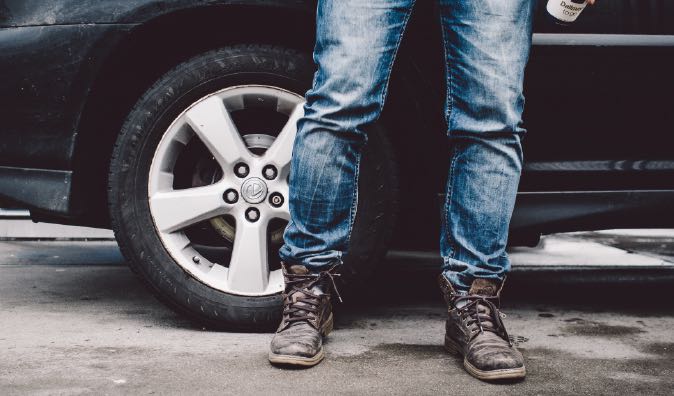 Top Mobile Mechanics in La Habra, CA
One of the simplest, most effective and inexpensive ways to help protect the life of your car, especially its engine, is to change the oil and the oil filter regularly. People living in La Habra, California and the surrounding Orange County are in luck when it comes to auto repairs. Wrench's mobile mechanics come to your home, office, or wherever is convenient for you. To have us complete the auto repair you need, simply tell us what is required. If you are not sure what work needs done, no problem. We will send our mobile mechanic who is familiar with your make and model to ensure we do not waste your time.
Why Choose a Mobile Mechanic
Wrench's services has been helping drivers in California maintain their vehicles for a number of years. With qualified and experienced mechanics in your doorstep, we can take care of all your auto repair and maintenance needs. From oil changes, filter replacements, and fluid flushes to brakes and brake repair, shocks and struts, muffler repair, tires, and wheel alignment, we've got you covered.
How to Schedule an Appointment with Wrench
To get an appointment, you can contact us by giving us a call or by filling out the short form we have on our website. We will ask what problem you are experiencing with your vehicle. If you do not know, we offer diagnostic services where we would send one of our mechanics to come out and identify the issue. This is important because we calculate your quote based on what parts and services you need in La Habra, California. Once we have all the information and have calculated your quote, you will have the option of choosing a date and location for your service appointment. At that point, we will match you up with a local mechanic that's the most qualified to perform your service. Then you will meet with our mechanic and give them the keys to your vehicle so they can begin working. That's when you will be free to leave if you want to. If you'd rather stay and ask questions, you're more than welcome to do that too. If you do chose to leave, our mechanic will take very good care of your car.
What to Expect From a Service Appointment
Oil is the lifeblood of your engine. It reduces friction, lessens wear, provides lubrication, forms a seal between the pistons, rings and cylinder walls while helping to cool engine parts. Without the cleaning action of new oil, carbon and varnish buildup would be toxic to the engine. And engine oil even dampens the shock and noise of moving parts. We promise to treat your vehicle with the same respect as we would with our own. After the service has been finished, you will be notified in a text. Our mechanic will then clean the area and return your keys. It's that simple! So book an appointment with us today and you'll have the most convenient auto care.
---
---
---
Auto Repairs for Popular Vehicles