Get Auto Repairs in La Habra Heights, California From Our Mobile Mechanics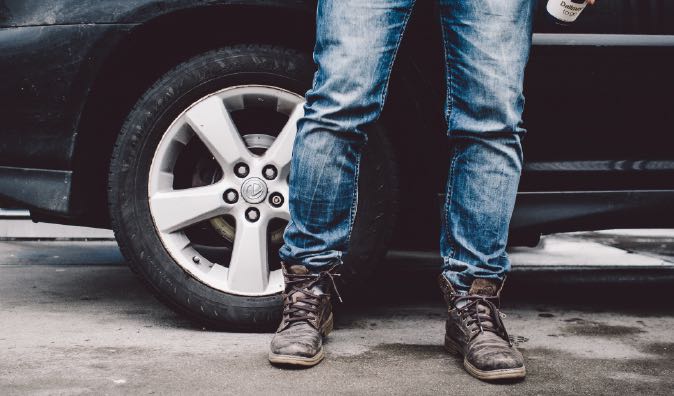 Top Mobile Mechanics in La Habra Heights, CA
If you're looking for mobile mechanics in La Habra Heights, CA or Los Angeles County, look no further than Wrench. You'll find a one-stop shop where you can book a mobile mechanic, get an auto repair quote, get the auto repair itself, and that one stop is your home or office. These mechanics are going to come right to you to get your vehicle in tip-top shape again. Whether you've been having problems with the brakes, the engine, the heating and cooling or anything else in the vehicle, we can do something about it and get you back to the La Habra Heights Highlander Car Show.
Why Choose a Mobile Mechanic
Sure you could try to fix your vehicle yourself, and maybe you've done it before and know what you're doing, but you have better things to do, right? There are other things that you would much rather be doing and that's why hiring a mobile mechanic is be the best thing for you. Wrench mobile mechanics know how to fix your vehicle quickly and get you back on the road without sacrificing quality. With a mobile mechanic, you can get things done in your home or office, and get your vehicle taken care of all at the same time, and that's definitely a benefit for you.
Wrench makes the whole process easy for you. You just pick up the phone and give us a call. When you do, we'll ask you about what's going on with your vehicle. If you can tell us what the problem is, you can get a quote right then and there. If you can't it's no problem because we can schedule a diagnostic test to find out what's wrong with the vehicle and get a quote to you quickly after. Then, once you know how much the quote is, you'll be able to schedule the appointment itself and get your vehicle up and running like new again, no matter what's going on with your vehicle, major or small.
What to Expect from a Service Appointment
Any appointment we schedule is going to be everything you could possibly expect from a professional service. We'll be there when we say we will and we'll get the job done fast, right where you are. Not only that but we'll do it for the quoted price, with no hidden fees or charges. That way, you don't have to worry and you'll be able to enjoy your vehicle again.
When you call us or visit our website, we'll get the process started for you to get that appointment right away. Make sure the next time you head out on the open road your vehicle is in tip-top shape.
---
---
---
Auto Repairs for Popular Vehicles