Get Auto Repairs in La Palma, California From Our Mobile Mechanics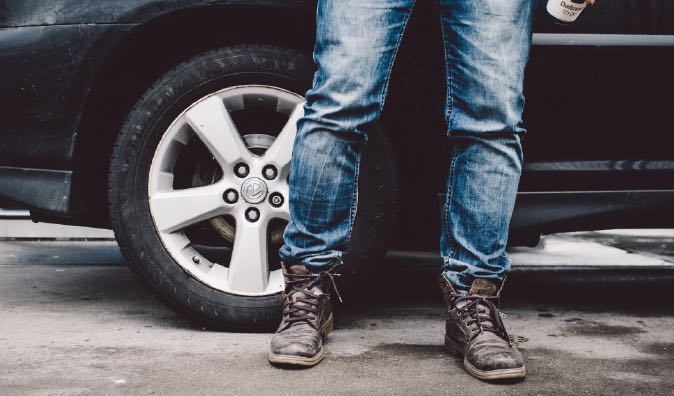 Top Mobile Mechanics in La Palma, CA
At Wrench, we feature a wide range of car repair services performed by mobile mechanics for the residents of La Palma and the Orange County, California area. Even if you only need routine maintenance such as an oil change, it's likely you will be waiting for an hour or more for your car to be serviced. With Wrench, you can forget about waiting in line because the mechanic comes to you. Wrench mobile mechanics perform a wide range of auto repair services while your car sits in your driveway or at your parking spot at work. Booking a mobile mechanic is as easy as a phone call or logging into our website to select the services needed. You will know exactly what your repairs will cost because you get an up-front auto repair quote. No matter what you drive the expert car repair specialists at Wrench can get you back on the road. You can then enjoy the La Palma Car Show or race go-carts at K1 Speed Indoor Go-Cart Racing.

Why Choose a Mobile Mechanic?
It doesn't take much to convince people to choose Wrench. Instead of waiting in line for your car repairs, you can be at home or at work while the mechanic comes to you. All of Wrench's mechanics are screened for professionalism and experience in car repairs because we offer a full spectrum of services. Most repairs can be done right in your driveway or in the parking lot at work. This saves you time and frustration, especially when your car is not running like it should.

What to Expect from a Service Appointment
You should always expect customized care from Wrench. We service all makes and models of vehicles and feature a full lineup of auto repair and maintenance services. Making an appointment is simple, call or log into our website to select the services you need. If you aren't sure what is wrong, Wrench can assist you too. Select a diagnostic appointment where a Wrench mechanic will come out and pinpoint the issue. You will receive an up-front auto repair quote with both options before a mechanic starts working on your vehicle. And we treat your car like it one of our own.
Wrench Maintenance and Auto Repair Services
Wrench features a full range of maintenance and auto repair services for the residents of La Palma and Orange County. No matter if you need an oil change or an engine repair, Wrench has you covered. Our services include heating and cooling repairs, brake services, engine and transmission repairs, electronics, and more. Call us for all of your auto repair needs.
Before you head out for vacation, or if you know your vehicle needs some TLC, call Wrench mobile mechanics and schedule an auto repair appointment that fits into your schedule. Call or log into our website today.
---
---
---
Auto Repairs for Popular Vehicles