Get Auto Repairs in La Porte, Texas From Our Mobile Mechanics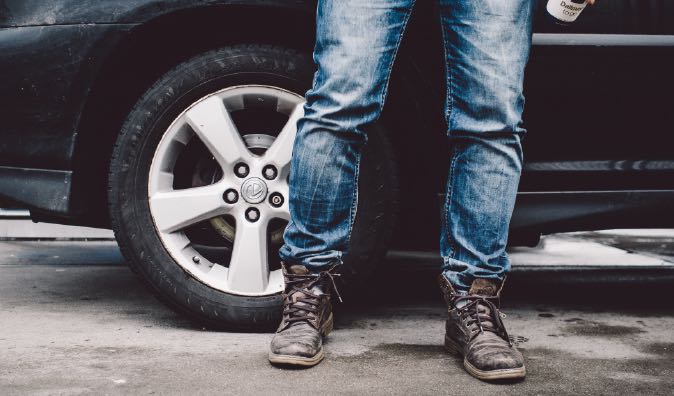 Top Mobile Mechanics in La Porte, TX
Wrench's mobile mechanics are the highest rated mechanics in La Porte, Texas and the rest of Harris County. Our mechanics can perform auto repair services wherever you find it the most convenient. To book an appointment with one of our skilled mobile mechanics, all you have to do it give us a call. We could even give you our affordable auto repair quote right away. We are dedicated to the auto repair industry and want to give you the best experience so you can spend your time on the road, heading to exciting places like Sylvan Beach Park instead of sitting in an auto shop all day.
Why Choose a Mobile Mechanic
By hiring a mobile mechanic, you are saving your time, money, and stress. Mobile mechanics eliminate towing expenses and rain-checking fun plans. With us, you can continue with your plans while we service your vehicle. We will go anywhere you need us whether that be your school, home, or work. At Wrench, we make sure our customers will have the best experience by having a long hiring process with background checks. Each mechanic we hire is incredibly skilled and and will have all the tools needed in order to complete your service as efficiently as possible.
How to Schedule an Appointment with Wrench
Scheduling an appointment with us is quick and easy. All you need to do is give us a little information. We will need to know the make, model, and year of your car, and if you know what the problem is, then we could give you our quote right away. If now, we will send out a mechanic to take a look and let our team know what parts and services you'll need. Then we will calculate your quote and let you know. We have absolutely no hidden fees so your quote will be exactly what you'll be paying us. After that, you will choose when and where you would like our mechanic to be for the service. Then we will match you up with one of our mechanics in the La Porte area. They will show up prepared and on-time to your appointment so there's nothing else you need to worry about.
What to Expect From a Service Appointment
On the day of your service, all we ask is for you to give your car keys to our mechanic. Once they begin working, you will be free to leave with confidence in our mechanic. At Wrench, we treat our customers cars with great care, as if they were our very own. Our mechanics are especially experienced and will be prepared to tackle any obstacle with ease. Once they have finished their work, they'll let you know and clean up his surroundings. If you call us today, we will get you back on the road before you know it!
---
---
---
Auto Repairs for Popular Vehicles