Get Auto Repairs in La Puente, California From Our Mobile Mechanics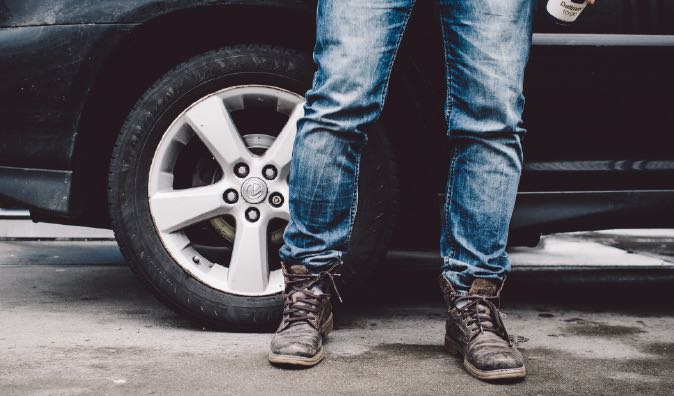 Top Wrench Mobile Mechanics in La Puente, California
Wrench provides a number of highly experienced mechanics to serve the greater La Puente and Los Angeles area. You can easily book a mechanic from Wrench with a simple phone call. No more waiting in line or wasting time at the garage; our mechanics make house calls. The mobile mechanics from Wrench are able to perform most auto repair services in your driveway or parking space at the office. We can do everything from a simple oil and filter change to replacing brake pads and rotors, timing belts, catalytic converters, and diagnosing and repairing most ignition, electrical, and exhaust problems when and where it's most convenient for you. Wrench will provide you with an upfront quote for any services or repairs required. Our expert mechanics are able to service and repair any make or model of vehicle in the La Puente area. Once we have your car up and running perfectly, why not take it for a spin and check out all the city of Los Angeles has to offer? Enjoy the annual auto show at the LA Convention center or go to the famous Petersen Automotive Museum to see a selection of cars from the movies and TV shows.
Why choose a mobile mechanic?
Our customers in La Puente choose to use Wrench because we are able to bring experienced mechanics and all the equipment to do the job right to their home. All of our mechanics are tested and fully screened to make sure that they have the required knowledge to be able to perform the full range of repairs and services offered by Wrench. Our company is able to offer almost all repairs and services at your home or office. This means that you will never have to tow a vehicle to a garage or wait in line for a service, as we bring the right tools for the job to you.
What to expect from a service appointment?
Call Wrench and discuss your car's needs before your service or repair. We will provide you with an auto repair or service quote based on the information provided. If you are unsure of exactly what is wrong with your car, we can set up a diagnostics appointment to determine the problem. Our mechanics will arrive at your home with all the tools needed to complete the job while you relax or carry on with your day. Your car will receive the best professional care.
No matter where you live in La Puente or Orange County, you can count on Wrench to always take care of your vehicle. We offer a wide range of services and repairs to keep your car in perfect working order. Wrench will provide you with great service at an affordable price no matter the size of the job.
Before you go out to explore the scenic coastline of California, call Wrench to provide your car with a tune-up to make sure that you are always safe on the road. Schedule an appointment for a time that suits you via our easy to use website or by giving us a call.
---
---
---
Auto Repairs for Popular Vehicles