Get Auto Repairs in La Villita, Texas From Our Mobile Mechanics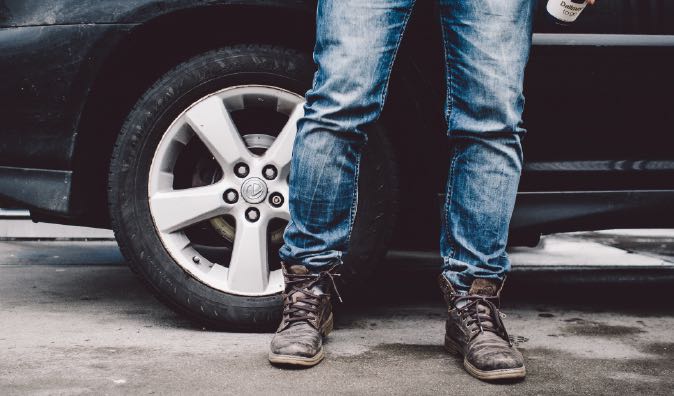 Top Mobile Mechanics in La Villita, TX
If you are in the La Villita, San Antonio, Texas area and are in need of an auto repair service, call Wrench and hire one of our mobile mechanics. We understand that our customers have busy lives and don't want to sit in a shop all day waiting for their car to get fixed. If you call us, you can forget about that wasted day because we will come to you. When you call Wrench, we will give you our reasonably priced auto repair quote. Then you will be able to book one of our skilled mobile mechanics. Let us make your auto repair experience simpler so you can spend your valuable free time doing fun things such as going to the La Villita Historic Arts Village.
Why Choose a Mobile Mechanic
Mobile mechanics are a great option if you don't have the time to go to the shop and wait all day. With us you drop the shop because we will bring the shop to you. We can service your car while you are working at your office or while your at home doing everyday chores. There no need to find a tow truck if your car breaks down, we can come to you and get you moving again in no time. Wrench is especially proud of our mechanics because each one is extremely experiences and reliable. Mechanics have gone through an intensive process with background checks so we can ensure our customers will have the best experience.
How to Schedule an Appointment with Wrench
It's so simple to schedule an appointment with Wrench. We just need to know some information such as the year, make, and model of your car and what problem you are experiencing with it. We will send someone to check out your car for a diagnostic visit if you don't know what the problem is. After that, we will provide our affordable quote for the service with the knowledge of which parts and services are needed. Then you will be able to choose a date and location for your service so that it is the most convenient for you.
What to Expect From a Service Appointment
We will send our mobile mechanic to the location you requested fully equipped with all the tools necessary to complete your service as efficiently as possible. All you need to do is hand over your keys to our mechanic. Then they will begin diligently working on your car while you are free to spend your time doing whatever you want. Your car will be in good hands because we promise our customers that we will treat their car with great care and respect. At the end of your appointment, our mechanic will make sure the area is all cleaned up and let you know that your car is ready to hit the road once again.
As seen on www.austinsmobilemechanic.com.
---
---
---
Auto Repairs for Popular Vehicles