Get Auto Repairs in Lafayette, Indiana From Our Mobile Mechanics
Coming Soon To Lafayette, Indiana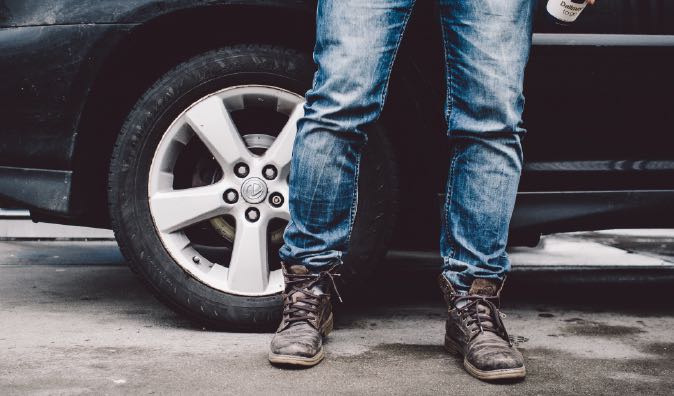 Top Mobile Mechanics in Lafayette, IN
Does your car's air conditioner have a weak air flow? Does it emit a funny smell? You should have that checked for your own comfort. It can be a variety of things, but we can get to the source and figure out the cause. One of the most important aspects of maintenance for your vehicle is a regular repair and maintenance regimen. You can trust the experts at Wrench to bring the trustworthy knowledge and experience we've built our reputation on to this essential procedure. Our master mobile mechanic will perform services with the highest standards of quality, and will be more than happy to address any questions you may have about the process and benefits of a regular repairs. Wrench mobile mechanics have seen and fixed it all when it comes to car or truck maintenance, and we're ready to tackle your vehicle's needs anywhere in Lafayette, Indiana and Tippecanoe County with a quick, simple phone call.
Why Choose a Mobile Mechanic
Your hassle-free repair experience begins the moment you choose Wrench's mobile mechanic services in Indiana. Our friendly and courteous team will help you select the most convenient time for your car or truck service. We understand the value of serving and satisfying our customers on time. There is no one size fits all answer. Every car has a unique maintenance schedule based on factors such as year, make and model and existing condition.
How to Schedule an Appointment with Wrench
You can book a Wrench service appointment if your car needs a tune-up, oil change, scheduled maintenance, or a replacement part, or even if you are not sure what the problem is. If your car will not start or has an unexplained issue, such as making a strange noise, our mobile mechanics can perform a diagnostic check to determine exactly what is going on. They will then work out what they need to complete the fix as quickly as possible, providing you with an estimate of the cost of the auto repair before they begin. This estimate will explain exactly what you would pay. We do not believe in applying extra hidden charges to our bills, so you can trust that the estimate that our mechanics provide is accurate.
What to Expect From a Service Appointment
If you aren't sure why your vehicle isn't running as well as it usually does, Wrench mobile mechanics can complete a diagnostic assessment to detect the underlying problem and work out how to fix it. Before we go ahead with the repair, we'll send you a quote so you can decide whether the cost is acceptable to you. Choosing Wrench as your auto repair service provider means you never face hidden charges. Instead, you get a high-quality and convenient service at a fair price. We provide services that our customers brag about!
---
---
---
Auto Repairs for Popular Vehicles