Get Auto Repairs in Lake Forest, California From Our Mobile Mechanics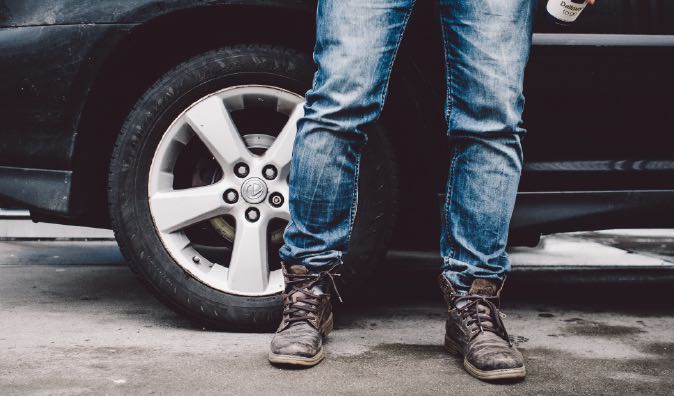 Top Mobile Mechanics in Lake Forest, CA
Routine replacement of belts and hoses can save time and money over the life of your automobile. Wrench mobile mechanics has good quality belts and hoses which are effortlessly installed in your vehicle, as well as many other auto repair services in Lake Forest, California at reasonable prices and convenient services. Your brakes are arguably the most important safety feature of your vehicle, and they don't last forever. Regular inspection and new pads and rotors during the life of your car are simple and affordable maintenance items to get the most out of your miles. Be sure you have the stopping power you need in every moment from your Sunday drive to navigating traffic hours in Orange County.
Why Choose a Mobile Mechanic
Auto industry is focused on offering reliability and luxury to fit a wide range of tastes. There will come a time when your vehicle, old or new, will need to be serviced. Aside from general maintenance, you could see problems with the battery, interior quality over the life of the vehicle and excess engine noise, depending on the model and year of the vehicle. Let Wrench mobile mechanics take care of your air filter replacement today!
How to Schedule an Appointment with Wrench
When you contact us to book an appointment for your car or truck, please be prepared to let us know what the problem is with your car. However, if you don't know, there's no need to worry because we can arrange a diagnostic appointment first. For that appointment, we will send one of our mechanics out to your location and they will identify the issue. Once they tell us what is wrong, we will take the knowledge of which parts and services you'll need to calculate your quote. Then you will get to pick a date and location for your service appointment. We will pair you up with a mechanic near your area. When you meet with them, you'll need to hand over the car keys so our mechanic can begin diligently working on your vehicle. At that point, you'll be able to leave if you would like to go spend your time elsewhere. We will notify you via text when we are done with your service. While you are gone, you won't need to worry about your car because our mechanics are extremely skilled and will be able to overcome any obstacles that may appear. After the service, our mechanic will make sure the area is spotless and you will have your keys so you hop back in your car and cruise down the highways of California once again.
What to Expect From a Service Appointment
For you, the appointment will be super easy. The only thing we ask is that you make sure you are able to give your car keys to our mechanic so they can get to work. Once they have the keys, you will be able to do whatever you want. If you want to stay with our mechanic and ask all of your pressing reparative questions, go for it! If you'd rather leave and spend your time elsewhere, that's fine too. Your vehicle will be in very good hands, no matter what you end up choosing to do with your time. When your car is back to its prime condition, we will send you a text message and our mechanic will return your keys. It's that simple! Book an appointment with us today and you won't have to deal with an auto repair shop ever again.
---
---
---
Auto Repairs for Popular Vehicles