Get Auto Repairs in Lake Oswego, Oregon From Our Mobile Mechanics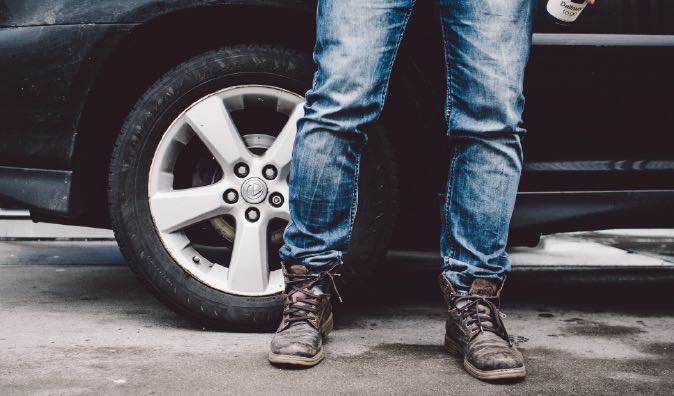 Top Mobile Mechanics in Lake Oswego, Oregon
Wrench is proud to offer mobile mechanics who serve Lake Oswego, OR as well as greater Clackamas County. When you book mobile mechanics through us, you put behind you the days of waiting for hours in a busy shop. Instead, our experienced professionals are happy to come to you. Wrench mobile mechanics provide complete auto repair services wherever your car is located, whether that means coming to your home or a parking space somewhere else. Contact Wrench today for an auto repair quote. Once we have finished your requested service, you can get back to your busy life or maybe take a relaxing ride down scenic Lakeview Boulevard. Don't miss out on the Collector Car and Classic Boat Show where local classic cars are displayed along Millennium Plaza. Knowing your car is in good working order gives you confidence to explore all the country roads in the area.
Why Choose a Mobile Mechanic?
Our clients in Lake Oswego trust Wrench with their auto repair needs because our knowledgeable mobile mechanics come equipped with the parts and tools needed to do the job. All Wrench mechanics are Wrench-certified and experienced. Safety is our first consideration, and all our mechanics are screened before we hire them to work on your car.
At Wrench, we offer a full array of services, most of which can be completed at your home. We offer assistance even if your car is not working. When we come to perform emergency repair services, you save on the cost of towing your car to a mechanic you know nothing about. Instead, a Wrench mobile mechanic comes to the rescue with the tools for the job in hand.
What to Expect from a Service Appointment
Wrench provides individualized services that can all be completed at your home. You can choose from a full menu of auto repair and maintenance options. When you call, we ask what service you would like performed and give you an auto repair quote. Even if you aren't sure what's going on with your car, we can still make an appointment for a mechanic to diagnose the issue. While we complete the work, you can continue with whatever you are doing and relax. Your vehicle is in good hands, and we will treat it with the love and care it deserves.
Wrench Maintenance and Auto Repair Services
Customers in Lake Oswego and the surrounding Clackamas County area turn to Wrench for mobile care for their vehicles. Some of the services you can order are engine work, electronics, brakes, transmission issues and many others. The next time you need to replace a brake light or have your radiator repaired, think of us. We will earn future business with our fast service and attention to detail, all at an affordable price.
If something doesn't feel or sound right when you're driving on Interstate 5, contact Wrench to schedule an appointment for a tune-up or other service. A Wrench mobile mechanic will take care of whatever your vehicle requires. If you already know of a repair or service we can perform for you, or if you would like more information on our services, contact us today or visit us online.
Wrench Comes to Your Neighborhood
---
---
---
Auto Repairs for Popular Vehicles