Get Auto Repairs in Lakeland, Florida From Our Mobile Mechanics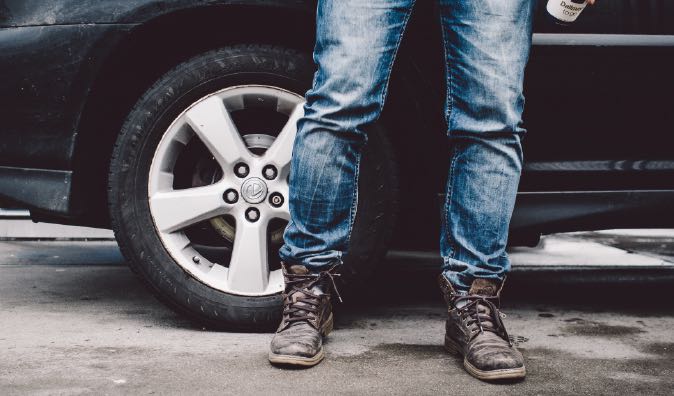 Top Mobile Mechanics in Lakeland, FL
Make sure your car is in its optimal condition so you can race down the highway with complete confidence in its ability with Wrench's skilled mobile mechanics. We can perform a wide range of services from maintenance to emergency ones in Lakeland, Florida and surrounding Polk County. Need an oil change? We got you covered, just give us a call and let us know when and where is convenient for you. We will bring the tools and qualified mechanics to you so you won't need to waste hours sitting in the shop ever again. You could have us come to your work or home and while we fix up your ride, you can spend your time more efficiently. Book one of our specialized mobile mechanics today!
Why Choose a Mobile Mechanic
The owners of auto vehicles like to find new roads off the asphalt. Cars and trucks are built and designed to help their drivers test their limits on and off the road. They are built for the outdoors and are some of the most reliable multipurpose vehicles on planet earth. Call Wrench mobile mechanics today so you can continue your off-road journey. With us, your auto repair experiences will be quick and convenient.
How to Schedule an Appointment with Wrench
Wrench provides individualized services that can all be completed at your home. You can choose from a full menu of auto repair and maintenance options. When you call, we ask what service you would like performed and give you an auto repair quote. Even if you aren't sure what's going on with your car, we can still make an appointment for a mechanic to diagnose the issue. While we complete the work, you can continue with whatever you are doing and relax. Your vehicle is in expert hands, and we will treat it with the love and care it deserves.
What to Expect From a Service Appointment
A vehicle's starter must endure the tough demands of starting an engine in all temperature conditions. The repetitive high current and load placed on the starter can fatigue the components and result in device failure. Our team at Wrench will properly evaluate your vehicle's starting system issue. From a simple oil and filter change to diagnosing and repairing most ignition, electrical, and exhaust problems, our mobile mechanics are prepared to handle hundreds of service issues. Let's face it, nobody is ever happy to spend money on auto repairs, but if getting your vehicle serviced is a pleasant experience then it tends not to be such a big deal. For high quality, value-minded repairs delivered in a timely manner, call Wrench for your complete auto care at your convenience.
Wrench Comes to Your Neighborhood
---
---
---
Auto Repairs for Popular Vehicles