Get Auto Repairs in Lakewood, Ohio From Our Mobile Mechanics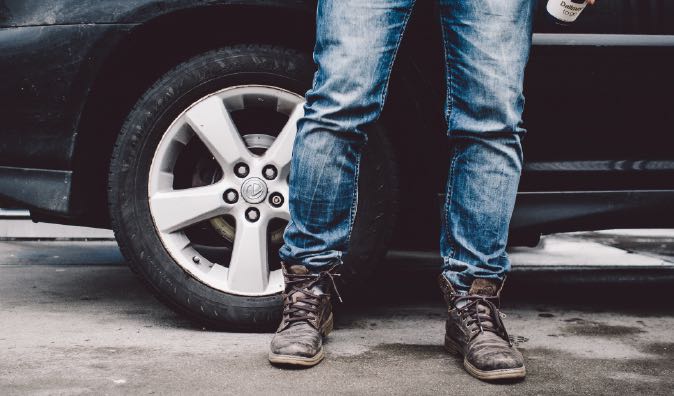 Top Mobile Mechanics in Lakewood, OH
The top mobile mechanics in Lakewood, Ohio, or the greater Cuyahoga County are just a phone call away and you can book your first appointment with Wrench in just five minutes. We are committed to serving our customers all over the country by providing the most convenient auto repair services in Lakewood. Our mobile mechanics will bring all the tools and parts necessary to get your car back on the road in the most efficient way possible. To receive high-quality repairs and services at any location in Lakewood, Ohio, contact Wrench and request our mobile services today!
Why Choose a Mobile Mechanic in Lakewood, OH
If you are in need of an auto repair or maintenance service, your car had most likely failed you at a very inconvenient time. This would leave you dreading the auto repair shop in Lakewood because you would be left without a car for hours, days, or even weeks depending on which services you need. You would also have to drop a pretty large amount of money on a towing service just to get your car to the shop. However, booking an appointment with Wrench's mobile mechanics in Lakewood will solve all of your problems. We will save you time, money, and stress by delivering our auto repair services right to your preferred location in Lakewood. You won't need to hire a tow truck and pay those unnecessary expenses because we will bring the shop wherever you are. Once our mobile mechanics arrive, you will be able to do whatever you want with your time. You don't need to stay with our mechanic unless you would like to be more involved in the process and ask our mechanic some of your burning questions. Not only do we want the auto repair experience to be convenient, but we also want you to enjoy it! So don't hesitate to chat with our mobile mechanic during your service appointment. Let Wrench give you the peace and mind you deserve in the most convenient way possible!
How to Schedule an Appointment with Wrench
To book your convenient auto repair or maintenance appointment with our mobile mechanics, all you need to do is visit our website and select the "Get a Quote" button at the top of the screen. You will be prompted to fill out some basic information about your vehicle such as the year, make, and model as well as which services the vehicle needs. If you don't know what is wrong with your car, don't worry! You can request a diagnostic appointment and our mobile mechanic will come out and take a look to determine how to fix your car in the most efficient way possible. After you have selected the service, you will choose any date, time, and specific location in Lakewood. For our service appointments, we just request that you choose a safe location such as your driveway or a parking lot. We can't perform our maintenance or reparative services on the side of a busy highway because it could put our mechanics in danger. However, if you get stuck on the side of the road, we do offer Towing and Roadside Assistance services in Lakewood! No matter what you need, our mobile mechanics will be standing by and waiting for your service request. After we confirm your appointment, you will be able to sit back and relax knowing that your car will be in good hands.
What to Expect From a Service Appointment
Our service appointments are very simple! Our mobile mechanic will be sure to keep you updated on their status and they will give you an estimated time of arrival as soon as they head to your location in Lakewood. When our mechanic arrives, all you need to do is give them the keys to your car so they can get right to work. At that point, you will be free to stick around and chat with our mobile mechanic, or you could spend your time elsewhere in the nearby Lakewood area. We just ask that you don't go too far so we can return your keys when we are finished. Our mobile mechanic will immediately begin servicing your vehicle so we can get you back on the road as soon as possible. Our mobile mechanics at Wrench are trained to perform a wide variety of services including routine oil changes or more complex battery replacements. While our mechanic is servicing your vehicle, they will be sure to check out other major systems to ensure that your car is up to date on all of its maintenance needs. As soon as the service has been completed and your car is working in perfect condition, we will let you know and hand over your keys. Then you will be able to take your car out for a drive in Lakewood, Ohio once again. It's that easy with Wrench's mobile mechanics! Book your appointment with us in Lakewood, Ohio today!
---
---
---
Auto Repairs for Popular Vehicles