Get Auto Repairs in Lakewood, Washington From Our Mobile Mechanics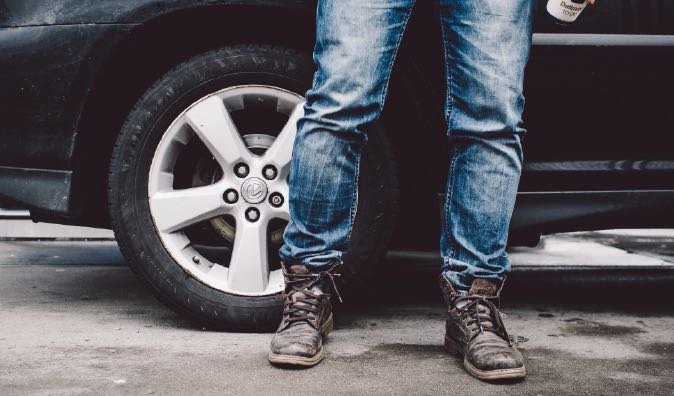 Top Mobile Mechanics in Lakewood, Washington
Mobile mechanics in Lakewood and surrounding Pierce County, WA make auto repairs simple. Your life need not come to a screeching halt when your automobile does, Wrench mobile mechanics bring their tools and their trade to you, so that you can get back out there on the road. Car breakdowns happen to the best of us, and they inevitably always happen at the worst of times. Don't let the inconvenience of getting your car repaired derail your entire day. Call Wrench to get an auto repair quote. Wrench mobile mechanics will come to your home or your office and perform your repairs right there in your driveway or office parking lot. You can either be there to supervise, or leave your keys, go about your day and return to a job well done. Did you have a trip planned to America's Car Museum in Tacoma, but your battery died? Book a mobile mechanic, and you'll be back in business.
Why Choose a Mobile Mechanic
You love the convenience of getting lunch or dinner delivered, so why not enjoy the same convenience with your auto repairs or regular maintenance? Shopping for a reputable auto mechanic takes time, and time is money. Waiting around for a tow truck and paying tow charges is expensive and too much of a hassle. Whether you have work meetings scheduled or made that special play date with your kids, you don't want to waste time sitting around in a noisy auto mechanic shop reading a 2-year-old magazine. Scheduling a Wrench mobile mechanic to come to your Lakewood, WA home or office is simple and convenient. Our trained professional mechanics can do your maintenance or repair work right there in your home driveway or office parking space. You don't even have to be present while your repairs are being done. Simply leave your keys, go about your business, and return to total satisfaction.
What to Expect from a Service Appointment
Wrench mobile auto mechanics are trained and qualified to perform simple, routine maintenance or even more complex repairs. Once you contact Wrench and complete a brief questionnaire, Wrench professionals will prepare a fair, competitive estimate for the work. Once you agree to the quote, simply let our mobile mechanics know where you would like to have the work performed, and leave the rest to us. Not sure what that noise your car is making really means? No problem. Book a diagnostic appointment, and let a Wrench mobile mechanic figure out what will get your car back on the road. The ease of booking a mobile mechanic will impress you. The professionalism and eye for detail our mobile mechanics have will make you a repeat customer. Wrench mobile auto mechanics are so sure you'll be satisfied, they guarantee their work for 12 months or 12,000 miles after the work is completed.
Wrench Mobile Mechanics
Life is too short to spend sitting in an auto repair shop breathing in oil fumes. Put your confidence in Wrench mobile mechanics, and let the auto repair shop come to your Lakewood home or office.
As seen on www.seattlesmobilemechanic.com.
---
---
---
Auto Repairs for Popular Vehicles