Get Auto Repairs in Lancaster, California From Our Mobile Mechanics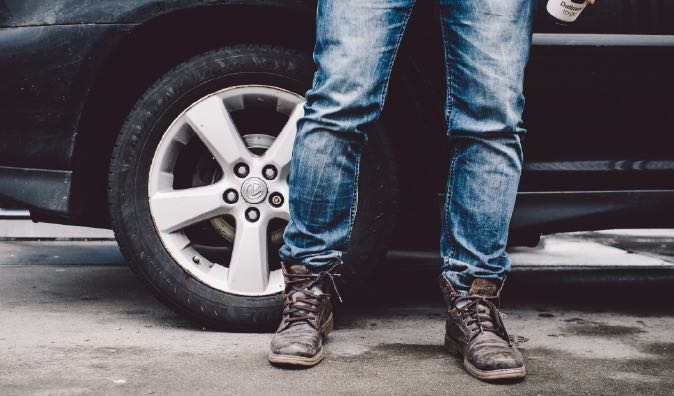 Top Mobile Mechanics in Lancaster, CA
At Wrench, we hire top mobile mechanics to serve Lancaster and the greater LA and Orange County areas. Book a mobile mechanic from Wrench today, and you can end the days of waiting in long lines at the garage, and say hello to our team of professionals who come to your home. Wrench mobile mechanics provide efficient auto repair services from your parking space at work or in your own driveway. By trusting Wrench with your maintenance and auto repairs, you are guaranteeing a no-nonsense auto repair quote. You also get an update on your vehicle's maintenance schedule needs. Wrench's experienced mobile mechanics know how to fix any make or model vehicle in Lancaster and the LA and Orange County areas. Once your vehicle is roadworthy, you can get back to business, flying down the Aerospace Highway and local streets of Lancaster. Head out to one of the High Desert Cruisers car shows and events, knowing your own car can handle the challenges of high desert driving.
Why Choose a Mobile Mechanic?
Lancaster drivers pick Wrench for auto repair care because they know they will get knowledgeable mobile mechanics, who plan ahead and bring the required equipment to your home. Wrench screens all mechanics to ensure the safety and satisfaction of our clients. These courteous, professional technicians have the expertise needed to perform each item on Wrench's extensive list of auto repair services. Conveniently, most services can be completed at your home, while you enjoy your day. Even if you have a vehicle that won't start, you don't have to tow it to a local garage. We'll work on it in your home or office parking space.
What to Expect from a Service Appointment
Wrench offers a wide variety of services designed to meet the needs of every customer. When you call us, we get the information needed to perform the service and give you an immediate auto repair quote. It's fine if you have no idea what's wrong with your car. Call us anyway to schedule a diagnostic appointment, and we will send someone to assess what repairs you need. A Wrench mobile mechanic comes to your house and completes the needed repairs in a timely and effective manner. The care and purpose we give each car is evident. We want you to be happy and tell others about our superior services.
Wrench Maintenance and Auto Repair Services
For those living in Lancaster or anywhere in LA or Orange County, trust Wrench with your auto repair and maintenance needs. We have a full spectrum of services that includes radiator replacement, engine oil and filter change, A/C evacuate and recharge, grille insert replacement and so much more. Whether you need a turn signal bulb replacement or spark plug replacement, count on Wrench to complete the required services at a fair price.
Before you head out to enjoy the desert scenery, contact Wrench to schedule an appointment. Call or log onto our website today.
---
---
---
Auto Repairs for Popular Vehicles