Get Auto Repairs in Lancaster, Ohio From Our Mobile Mechanics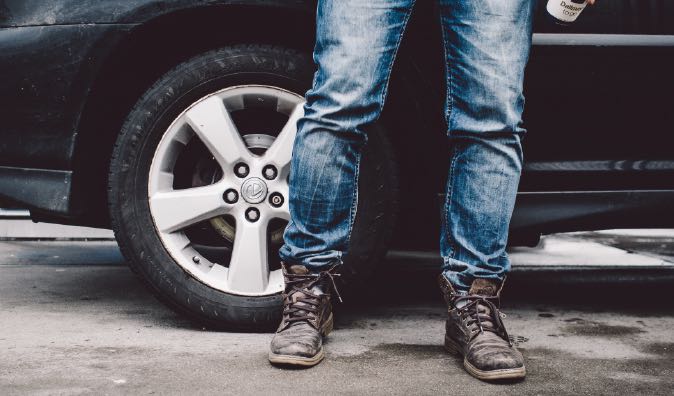 Top Mobile Mechanics in Lancaster, OH
For those living in Lancaster, Ohio, book an appointment with Wrench's certified mobile mechanics whenever you need your next auto repair and maintenance service. Wrench is a tech-focused mobile mechanic company that is committed to improving the automotive industry by providing more convenient auto repair services. When you think about getting an oil change or your tires rotated, you probably get a little frustrated. We have all been there! Rather than going through the hassle to get your car to the repair shop in Lancaster, Ohio, we will bring the shop to you. Get your car repaired in your driveway, office parking lot, or at your favorite state park! After you try out our convenient auto repair services, you won't want to go back to a traditional auto repair shop in Lancaster, Ohio, ever again! Book your first appointment with our mobile mechanics in the greater Columbus metropolitan area today.
Why Choose a Mobile Mechanic in Lancaster, OH
If you have been searching everywhere for a qualified mobile mechanic or auto repair technician in Lancaster, Ohio, Wrench is here for you. Mobile mechanics are able to perform 96% of automotive repair and maintenance services that you would receive at a shop, and you won't have to go through the usual hassles. Think about your last auto repair service in Lancaster, Ohio. Maybe your car was way overdue for an oil change and you had to drop it off at your local repair shop. We are guessing that service took a couple of hours, maybe even the whole day! Or maybe your car completely broke down and you have to get it towed to your local repair shop. Either way, you wasted your time, money, and energy on a task that doesn't need to be a chore. With Wrench's mobile mechanics, you can get certified professionals delivered to your home or office in Lancaster, Ohio. Enjoy the comfort of your own home while you get your car back on the road and book an appointment now.
How to Schedule an Appointment with Wrench
To schedule an auto repair or maintenance appointment with Wrench, you will need to go to the homepage of our website, download our mobile app, or give us a quick phone call at 844-997-3624. No matter how you decide to book your appointment, we will ask you the same couple of questions. We will need to know what kind of car you have, so be prepared to give us the year, make, and model as well as the VIN and license plate number. Then we will need to know what service your car needs. You can select a specific service that we offer, or you can request a diagnostic appointment in which our mobile mechanic will figure out what services will get your car up and running again. With that information, we will create a personalized quote for your services. When you receive that quote, you won't have to worry about finding any hidden fees later on as we believe in being upfront and honest with our customers. Once you choose to accept the quote, you will choose a date, time, and specific address in Lancaster, Ohio for your auto repair or maintenance appointment.
What to Expect From a Service Appointment
Your appointment in Lancaster will be super easy and straightforward. All you need to do is give our mobile mechanic the key once they arrive and then the rest of your time will be all yours! Our mobile mechanic will show up on time and prepared to complete your requested auto repair or maintenance services whether that be an alternator replacement, battery replacement, or drive belt replacement. While we work on your vehicle, we won't require you to be present unless that is what you'd prefer. When our mobile mechanic finishes your service, they will let you know, return the keys, and clean up the service site. Then you will be all set to hop in your car and drive around Lancaster, Ohio once again. We are looking forward to servicing your car so go ahead and book an appointment with Wrench today!
---
---
---
Auto Repairs for Popular Vehicles