Get Auto Repairs in Lancaster, Pennsylvania From Our Mobile Mechanics
Coming Soon To Lancaster, Pennsylvania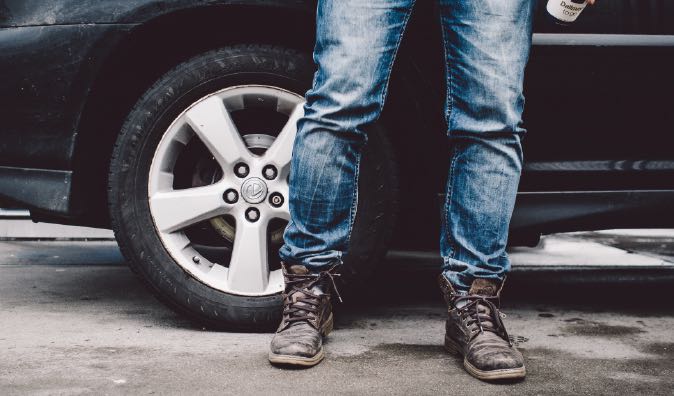 Top Mobile Mechanics in Lancaster, PA
Wrench, a mobile mechanic and expert auto repair company, meets all your car maintenance and repair needs in Lancaster, Pennsylvania. When you call Wrench mobile mechanic, you get a dedicated and knowledgeable staff that is eager to get your vehicle back on the road safely and quickly. We use the latest automotive service techniques and technologies which allows us to repair a multitude of vehicles. We're conveniently located near you for easy to reach. The staff at Wrench is waiting to schedule and complete any maintenance or repair services on your luxury vehicle. Wrench's mobile mechanics save you time and money by eliminating a trip to the shop. We come to you! We offer best full car repair services at your preferred place and time.
Why Choose a Mobile Mechanic
In an emergency, you'll need a mechanic and you'll need one quick. A shop-based mechanic may not be in a position to come to your aid straight away, however, given their mobile nature, a mobile mechanic service can be with you as soon as possible. What if you need a job carried out on your car in a hurry but a regular mechanic can't fit you in for a few days? When you need an emergency mechanic in Lancaster, Pennsylvania, Wrench's mobile mechanics will get you back on the road in no time at all.
How to Schedule an Appointment with Wrench
Appointments with Wrench are easy to set up. You just have to either pick up the phone and give us a call or you can fill out the form on our website. If you have identified the issue with your vehicle, we will tell you your auto repair quote. However, if you don't know what the issue is, then we will set up a date for a diagnostic visit. After that initial visit, we will give you our quote. For the auto repair appointment, we will send a mobile mechanic that is servicing in Lancaster. It's that simple with Wrench!
What to Expect From a Service Appointment
Road safety is crucial. Prevent tires from pulling from one side to the other, even the smallest jolt can send your vehicle careening and is just an accident waiting to happen. No one likes having to wait around for their car to be serviced at a local shop or dealership in this scenario. Unfortunately, owning a vehicle comes with the hassle of auto repair. At Wrench, we have eliminated the need for you to bring your car into the shop since our mobile mechanics will come to you! Ensure your safety by choosing Wrench mobile mechanics. We are your source for car repair, wheel alignment and tire rotation. You can book an appointment via phone call or by completing the short survey on our website.
---
---
---
Auto Repairs for Popular Vehicles