Get Auto Repairs in Lansing, Kansas From Our Mobile Mechanics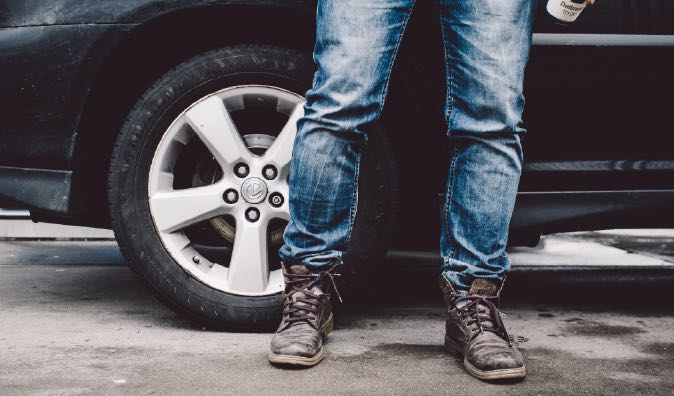 Top Mobile Mechanics in Lansing, KS
Don't settle when it comes to auto repair or maintenance services in Lansing, Kansas, or the surrounding Leavenworth County in the Kansas City metropolitan area because Wrench's skilled mobile mechanics are here to help you! We have the best mobile mechanics in Lansing, Kansas because we have an incredibly intensive hiring process in place. This hiring process includes background checks, formal interviews, and performance evaluations. Then we get a holistic view of every technician and select only the best of the best. That's why all of our customers in Lansing, Kansas feel so relaxed once they book an appointment with Wrench. We will give you the peace of mind you truly deserve by providing high-quality auto repair services at your convenience. Just give Wrench a try and book your convenient auto repair service with us today!
Why Choose a Mobile Mechanic in Lansing, KS
Mobile mechanics are incredibly beneficial to many people. Rather than having to drag your car to the auto repair shop, maybe putting yourself in harm's way by driving a compromised car or paying unnecessary towing fees, and wasting hours and hours in a stuffy waiting room, we will bring the shop to you. Any location in Lansing, Kansas, whether it be your driveway, office parking lot, or even the grocery store parking lot can become a great place to perform an auto repair or maintenance service. While our mobile mechanics work on your vehicle, you will have to freedom to wander around the nearby area and do whatever your heart desires. The possibilities go on and on. You could watch a movie, eat takeout, get some work done, read a book, sew a blanket, and much more! Just like other convenience-based businesses, we are committed to improving your experiences. Traditionally, the auto repair industry gets a bad reputation for this. Auto repair can be time-consuming and often occurs at the worst possible moment.
How to Schedule an Appointment with Wrench
To book an appointment in Lansing, Kansas or elsewhere in the Kansas City metro area, go to our website or our mobile app. You will be able to request a convenient auto repair appointment in just a few minutes. We will need to know what kind of vehicle you have and which services you need but after that, you will be able to schedule your appointment with a date and time that works for your schedule. You will also be able to pick any service site in Lansing, Kansas. Some customers have requested our services at their home, office, or even a local shopping mall. Once we have all the information about the services we will provide, we will give you an honest estimate. That way you will know exactly what to expect when you book an appointment with Wrench's qualified mobile mechanics.
What to Expect From a Service Appointment
Don't know what to expect? There's not a single correct answer that we can give you. Each auto repair or maintenance appointment with Wrench is personalized to the customer. You will request our services and book an appointment, then our mobile mechanic will show up on time and prepared with all the tools and equipment needed to get your vehicle back on the road. You will meet up with our mechanic at the start and end of the service, but most of the time will be yours. You can do whatever you want in the nearby Lansing, Kansas area as long as you will be able to return to your vehicle when we let you know that the service is finished. At the end of your appointment, you will return to your vehicle, and the area will be all cleaned up. Then you will be able to swing your car door open and take your vehicle out for a joyride in Lansing, Kansas! Auto repair can be convenient despite the popular belief, all you need to do is book an appointment with Wrench's mobile mechanics right away!
---
---
---
Auto Repairs for Popular Vehicles