Get Auto Repairs in Lawrence, Kansas From Our Mobile Mechanics
Coming Soon To Lawrence, Kansas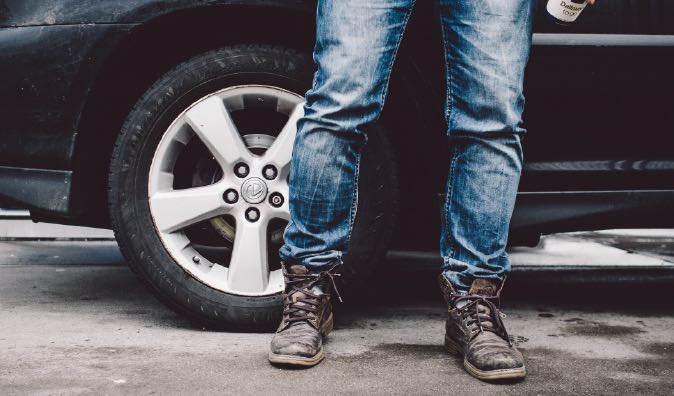 Top Mobile Mechanics in Lawrence, KS
The single most important vehicle maintenance service for your vehicle is the oil change. Your engine's components need proper lubrication to keep them from colliding and creating friction. Our quality oil changes and oil filter changes will keep your vehicle's engine free of harmful contaminants in Lawrence, Kansas and the rest of Douglas County. Motor oil needs the proper viscosity to lubricate your vehicle's engine system. If you've been driving your vehicle for an extended period of time without our professional attention, the motor oil may have broken down, losing its thickness and becoming watery. This can lead to your engine's early retirement because it forces the engine to work harder and overheat. Wrench's mobile mechanic has been providing quality oil changes to Kansas. We use the industry's best brands of motor oils and the appropriate grades to match your vehicle's purposes.
Why Choose a Mobile Mechanic
The key to our quality auto service is preventative maintenance schedules. We keep you ahead of any potential repair needs and breakdowns with timely tune-ups, consistent oil changes, accurate diagnostics, and more. Our job is not to fix whatever goes wrong; that's our pleasure. But our job is to make sure you avoid all repairs and breakdowns. Our quality maintenance services are fit for your specific vehicle, and we consider its purposes, your driving habits and the manufacturer's recommendations.
How to Schedule an Appointment with Wrench
When you contact Wrench, you will immediately reap the benefits by saving time and money so you can take care of the important things at home or the office. Just tell us the services you need, and we'll give you a firm quote - no surprises. Our mobile mechanics come to your home or office on demand and perform the service your vehicle needs. When you choose your home or office for your mobile repair service, you don't have to stop attending to the things that are important to you.
What to Expect From a Service Appointment
With mobile mechanics, you can get your oil changed right in your driveway. Not only will we save you precious time, but we will save you money and stress as well. Since you won't need to find a tow truck to get your vehicle to the shop, you'll be saving the money that you would be spending on towing expenses. At Wrench, we only hire the best mechanics so we can ensure that our customers will be receiving the best quality service. Every mechanic is extremely passionate about the auto repair industry and has plenty of experience, so we will be able to get your respective vehicle back on the road as quick and safe as possible.
---
---
---
Auto Repairs for Popular Vehicles