Get Auto Repairs in Lawton, Oklahoma From Our Mobile Mechanics
Coming Soon To Lawton, Oklahoma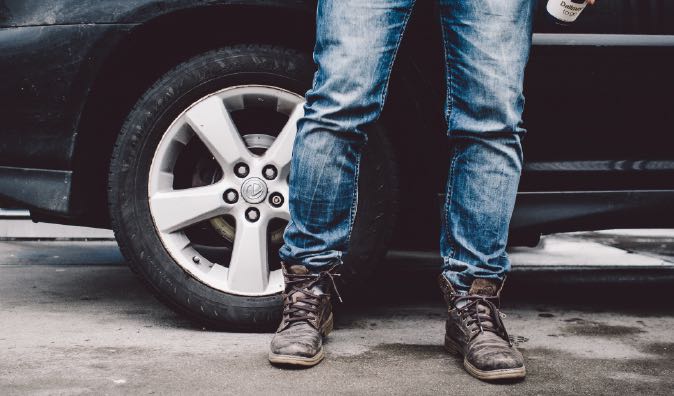 Top Mobile Mechanics in Lawton, OK
When your car or truck needs repairs or maintenance, you can trust Wrench mobile mechanic to take good care of your beautiful car in Lawton, Oklahoma and surrounding Comanche County. Our technicians are specially trained to do quality work on exceptional vehicles, just like your vehicle. Even with a newer model, there's no need to go back to the dealer for automotive services. We can provide the manufacturer suggested vehicle maintenance your vehicle needs, while saving you the time, money, and impersonal service dealerships are known for. And don't worry—we'll adhere to all vehicle guidelines, and if you have a warranty or recall problem we'll take care of it.
Why Choose a Mobile Mechanic
Wrench mobile mechanics are highly skilled at what they do. They bring their expertise right to your doorstep. Gone are the days when you have to schedule an appointment to bring your car into the shop for repair or regular maintenance. Wrench mobile mechanics have all the equipment they need to perform most repairs on site, wherever your car is parked. As a Wrench customer, you won't have to deal with the expense and aggravation of calling a tow truck in the event of an unexpected breakdown. Call Wrench instead so our mobile mechanics can get your car up and running again.
How to Schedule an Appointment with Wrench
When you call Wrench for a service appointment, our friendly advisors will give you a quote for the service or repair your car needs. Don't know what is wrong with your car? That's okay. We'll send out an experienced technician to provide diagnostics so we can provide the most accurate quote on what needs to be done. You don't have to leave the comfort of your home or office to have your car serviced or repaired. Do the things that are most important to you without worrying about your car. We treat your car as if it was our own, so you never have to worry about it.
What to Expect From a Service Appointment
When you meet up with our mobile mechanic, you will have to give them the keys to your vehicle so they can get to work. Once you do that, you will be free to spend your time as you please. It doesn't matter to us if you stay with our mechanic and ask questions or leave to get some important work done. Either way, your vehicle will be in very good hands because our well-trained mechanics will treat your car as if it were their own. We will send you a notifying text to let you know when your service has been completed and our mobile mechanic will return the keys to the car. So let us get you back on the road in the easiest way possible and you won't have to deal with the car shop ever again!
---
---
---
Auto Repairs for Popular Vehicles