Get Auto Repairs in Lenexa, Kansas From Our Mobile Mechanics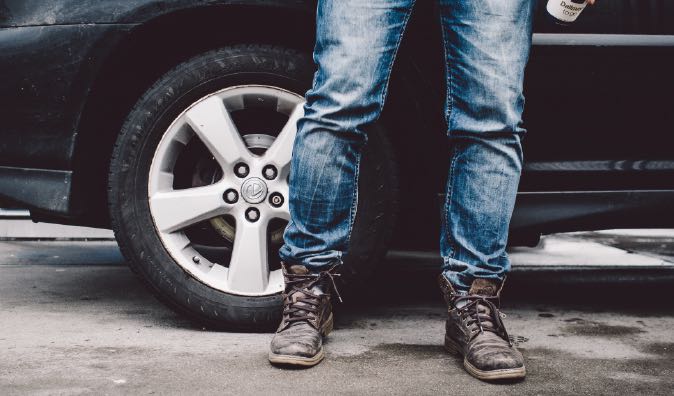 Top Mobile Mechanics in Lenexa, KS
Book an appointment with Wrench's team of skilled mobile mechanics in Lenexa, Kansas, or anywhere in Johnson County. Our mobile mechanics are dedicated to the auto repair industry and vow to improve it, one auto repair service at a time. We will bring the auto repair shop to any location of your preference. That means you can receive our oil change services or battery replacements at your home or office! We will do whatever it takes to get your vehicle back on the road in the most efficient way possible. Take a look at our Facebook page to see why our customers in Lenexa, Kansas love Wrench and come back to us time and time again. If you or anyone you know is in need of an auto repair appointment, book an appointment with Wrench's mobile mechanics in Lenexa or the greater Kansas City metro area!
Why Choose a Mobile Mechanic in Lenexa, KS
Our mobile mechanics in Lenexa, Kansas can benefit you in so many ways. We will not only give you a more convenient auto repair option, but we will save you time, money, and stress. By skipping the hassle of having to get your car to the auto repair shop in Lenexa, Kansas, you won't have to pay any unnecessary towing fees. Since we will bring the shop to you, you also won't have to risk driving a compromised vehicle and put yourself and others in harm's way. To make things even better, we only hire the best of the best to join our team. Our hiring process is very long and selective. It includes a variety of performance reviews, background checks, and in-depth interviews with our existing employees. That way you, as our customer, can rest assured that you will be getting experienced professionals performing high-quality auto repair services. Just book an appointment with our mechanics in Lenexa, Kansas today!
How to Schedule an Appointment with Wrench
Go to the Wrench website's homepage or download the Wrench mobile app to book an appointment with our mobile mechanics in Lenexa, Kansas. The entire booking process should only take you a couple of minutes, but there are ways you can speed up the process in the future. For example, you can create an account with us and then save your vehicle's information in your account. That way, when you go to book your next auto repair appointment with us, you will be able to log in, select your vehicle, then continue on with the rest of the process. If you don't have an account, you will need to write out your vehicle's information each time you book an appointment in Lenexa, Kansas. After we know what vehicle you have, you will select the services you need. Wrench offers hundreds of services like brake pad replacements and water pump replacements. If you are unsure which services to choose, you can always book a diagnostic appointment and our mechanics will figure out how we can fix your vehicle. Then we will give you a quote for your appointment. This upfront and transparent quote will include the expected cost of the services as well as a rough time estimate. With that information, you will be able to make the best decision for yourself and pick a date, time, and location in Lenexa, Kansas for your Wrench auto repair appointment.
What to Expect From a Service Appointment
Our services are sweet and simple. Since they can be personalized to every customer, there isn't a cookie-cutter answer for what you should expect. However, you will need to be available at the start of your auto repair appointment in Lenexa, Kansas so that our mobile mechanic can get the keys to your vehicle. Once we have the keys, we will get right to work on your vehicle and our mobile mechanic will work hard to ensure your safety on the road. At that point, you will be able to choose your own adventure and spend your time elsewhere if you wish. Our mobile mechanics know exactly what they are doing, so you won't need to worry about your vehicle at all. We will stay in contact with you throughout the service and, as soon as your vehicle is done, we will let you know. When you get back to your vehicle, the area will be clean and your car will be ready to hit the road in Lenexa, Kansas. It's that easy! Book your appointment now and our mobile mechanics in the Kansas City metro area will be happy to help you soon!
---
---
---
Auto Repairs for Popular Vehicles